Ypsilanti City Council to consider approving $93.5K city manager contract Friday
Posted on Thu, Jun 28, 2012 : 5:56 a.m.
During a special 7:30 a.m. meeting this Friday, the Ypsilanti City Council will decide whether to approve Ralph Lange's proposed city manager contract.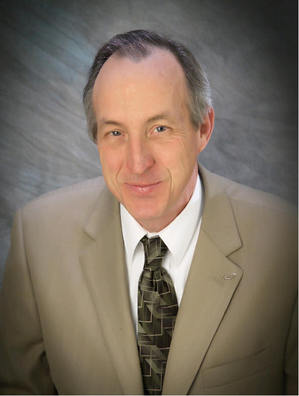 via Henry County website
For the first two and half years of the employee contract, Lange will receive $93,500 per year. After that, his salary will be reviewed annually and any adjustments will be made by City Council.
The targeted start date for Lange is July 30. If approved, the contract will be effective until June 30, 2017, and at that point, negotiations may take place to discuss a possible extension of the agreement.
Lange is the former head of the Monroe County Road Commission and current executive director of the Henry County (Ohio) Improvement Corporation.
Mayor Paul Schreiber said the council adopted a resolution May 15 to establish an ad hoc subcommittee consisting of himself, Mayor Pro Tem Lois Richardson, City Attorney John Barr and Councilmember Brian Robb. The committee worked to negotiate the contract over the past few weeks.
Schreiber said he is hopeful the discussion of the contract goes smoothly.
"We've had a lot of discussion in the subcommittee and we've had some pretty diverse points of view," he said. "We hashed out a lot of things and made a lot of compromises and there was a lot of back and forth. I think we came to the conclusion that what we have is a reasonable contract that will serve Mr. Lange and allow the city to move ahead."
Council approved city budgets for fiscal years 2012-13 and 2014-15 at its June 15 meeting that will allow the city to realize a surplus instead of a deficit. Even so, Schreiber said there is a lot of work to be done.
"We have a large deficit in front of us and what I see is if we keep current revenues and current expenditures, our deficit is going to be $4 million in fiscal year 2016, $4.6 million in 2017 and $1.5 million just for next year," Schreiber said during council's May 29 meeting.
Schreiber told AnnArbor.com he is eager for Lange to start right away to examine the budget issues facing the city.
"The budget that we passed does not really balance the budget for any time past those two years and we need to have a budget that is balanced into the future," Schreiber said. "He is going to look at ways to restructure the budget. The sooner we're able to get him started, the better."
In an April interview with AnnArbor.com, Lange said the financial picture may not be entirely bleak in Ypsilanti.
"There are an unbelievable amount of positive assets in the neighborhoods; it's a matter of pulling them together," Lange said. "They can be a catalyst for a lot of good things."
View Lange's proposed contract here.
Katrease Stafford covers the city of Ypsilanti for AnnArbor.com. Reach her at KatreaseStafford@annarbor.com. You can also follow her on Twitter.