Posted on
Fri, Jul 6, 2012 : 5:57 a.m.
Ypsilanti City Manager: No way around it, jobs will be lost
By Katrease Stafford
In order to ensure the city is on "financially solid" footing, incoming Ypsilanti City Manager Ralph Lange said tough choices will be made in the upcoming months that will result in job loss.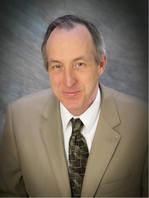 via Henry County website
The
Ypsilanti City Council
voted unanimously to approve Lange's contract June 29 and council members said they are ready for Lange to get started immediately.
"This was a hard agreement to come to," Mayor Paul Schreiber said. "Mr. Lange is keenly aware of the situation we're in."
As discussed in past meetings, the city of Ypsilanti is facing a possible $4 million deficit for fiscal year 2016 and $4.6 million in 2017. The council approved two city budgets that staved off layoffs during its June 5 meeting.
Lange said he is fully acknowledging the fact that his proposed plans down the line to get the city back on track may be "widely unpopular" to the city and its residents.
"A lot of people are going to lose their jobs and it's just no way around that," Lange said. "I don't want to make it convenient or easy just because there are 50 people in here screaming. I have to do the job. It's going to be difficult and everyone knows that."
Although job loss is unfortunate in any circumstance, Lange said it has to happen.
"The choices are not going to be all good for everyone because someone losing their job is one of the worst things you can do to somebody, especially in this environment and especially in the public sector, but it's going to have to be done," Lange said.
"I'm here to do my job and I know it's not going to be popular but hopefully the city will survive and we'll be in stronger position, but I need a little bit of time to get to that."
Council member Pete Murdock said council is well aware that the city manager will face some scrutiny.
"One of of the reasons we hired you is that you're going to make those decisions and not everyone is going to be happy, in fact most people won't be happy," Murdock said to Lange.
Mayor Pro Tem Lois Richardson said she believes Lange will make choices necessary to move the city forward.
"I get the feeling from Mr. Lange that he does have the city's interest at heart and I feel that he will work hard," Richardson said. "It's not just another job and he does somewhat feel the pulse of what's going on."
Before approving the $93,500 contract, the council amended part of Lange's contract regarding termination and severance pay.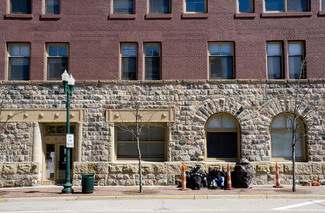 File photo | AnnArbor.com
Under the contract, Lange is an "at-will" employee. Because of this, nothing in his contract can prevent, limit or otherwise interfere with the right of council to terminate his employment at any time. In light of that, Lange is subject to severance benefits.
If Lange is terminated for something other than just cause prior to the expiration of his agreement, the contract originally stated that his employment would be terminated 180 days from the date of his termination notice.
Following the notice, Lange would have remained on city payroll for 180 days, during which he would receive all health, life, disability, dental and vision insurance benefits.
The majority of the council was not comfortable with the 180 days provision. Council member Brian Robb said he thought it was "too excessive."
"We're giving out a $7,800 healthcare waiver, which is $3,800 more than employees get, and we're also giving a residency bonus," Robb said.
Robb said he agreed with most of what was in the contract but when all of the benefits and pay are added together, Lange stands to accrue more than previous manager, Ed Koryzno— especially if Lange's contract was terminated.
"If things don't work out that really puts us on the hook for $47,000," Robb said.
After 20 minutes of discussion, City Attorney John Barr changed the language in the contract to say that Lange, if terminated, woud be entitled to 90 days of severance and benefits pay.
Lange said he was OK with the amendment.
"I'm here and I want to work," he said. "I can't imagine any scenario that this won't be my last job."
Lange, the current executive director of the Henry County Improvement Corporation, will start July 30. His contract will be effective until July 30, 2017 and at that point, further negotiations may take place to discuss a possible contract extension.
Katrease Stafford covers the city of Ypsilanti for AnnArbor.com. Reach her at KatreaseStafford@annarbor.com. You can also follow her on Twitter.