Posted on
Tue, Oct 18, 2011 : 4:51 p.m.
Ypsilanti City Manager Ed Koryzno expected to announce resignation Tuesday night
By Tom Perkins
Ypsilanti City Manager Ed Koryzno is expected to publicly announce at tonight's City Council meeting that he is leaving his post.
Several city officials said Koryzno is taking a position with the State of Michigan Treasury office, though it isn't yet clear if it is to take on a position as an emergency manager.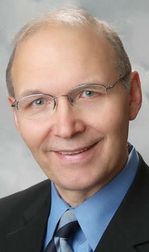 Koryzno signed a two-year contract extension in March and said at the time that he wanted to stay in Ypsilanti and see it through its economically troubled times.
Per his contract, Koryzno has to give the city 90-days notice.
Former assistant City Manager April McGrath recently left for a position as Ferndale's city manager, meaning city staff will deal with its projected $10.69 million deficit with at least two new faces in its leadership.
Koryzno has held the city manager's position since 1996 and is paid $98,625 per year.
He did not return calls seeking comment.
City officials have been discussing whether the city should pursue an income tax or a millage to fund the debt payments for the Water Street property purchases. The city faces $30 million in Water Street debt and must make payments that will soon grow to $1.3 million annually.