Posted on
Mon, Jun 17, 2013 : 5:19 p.m.
Ypsilanti Community Schools names principal replacement for New Tech High School
By Danielle Arndt
Editor's note: Information from Scott Menzel about the hiring process has been added to this story.
Ypsilanti Community Schools named a replacement principal for the unified Ypsilanti-Willow Run New Tech High School.
It has been less than a week since news broke that Ypsilanti New Tech Principal Cory McElmeel accepted a position as principal of Skyline High School in the Ann Arbor Public Schools. YCS officials announced the selection of McElmeel's replacement in a news release Monday afternoon.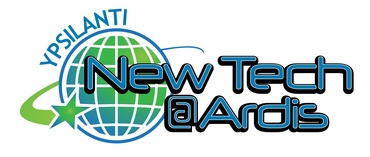 Kelly Mickel
has been tapped to serve as the new leader of the expanding New Tech program.
Mickel has been a teacher for nine years, all of which she has spent at Willow Run Community Schools — most recently as the health and wellness facilitator for Willow Run High School. The entire high school in Willow Run operates on a New Tech model, so Mickel has been trained in New Tech education techniques and has completed the New Tech Network's "Train the Trainer" track.
Mickel has a master's degree in educational leadership from Eastern Michigan University. She also received her bachelor's degree in health and physical education from EMU.
She has been a softball coach for the Ypsilanti National Little League, a gymnastics instructor at the Michigan Academy of Gymnastics and a creative movement and tumbling teacher for Pittsfield Township's parks and recreation program.
Mickel also coached middle school cheerleading at Willow Run in the fall of 2012 and varsity cheerleading at the high school this past winter.
Mickel previously was rehired as the assistant principal at Ypsilanti Community Middle School, said YCS Superintendent Scott Menzel. Menzel said the New Tech High leadership position was not re-posted. Instead, after McElmeel gave notice, YCS officials took a second look at people who had applied initially for either a principal or assistant principal spot.
They narrowed it down to four individuals who had been trained in New Tech methods and then asked for a recommendation from the New Tech Network representative who works with both Ypsilanti and Willow Run on their programs, Menzel said, and Mickel was identified and agreed upon as the best candidate.
Current Willow Run Superintendent Laura Lisiscki, who will be the associate superintendent of curriculum and instruction when the new YCS district launches July 1, said Mickel is the right fit for the New Tech program.
"Kelly brings to Ypsilanti New Tech a wealth of knowledge and depth of experience," Lisiscki said in Monday's media release. "She is the go-to adult for students and she is effective in forging trustworthy alliances. She will hit the ground running with enthusiasm, thoughtful planning and a collaborative spirit."
Mickel said in a statement she is up for the challenge and grateful for the opportunity.
"I am ready to take on the task of growing the New Tech program and working with the staff to explore ways to enhance the educational experience for our students," she said.
McElmeel had been with Ypsilanti Public Schools for 10 years. He was one of six principals from either Ypsilanti or Willow Run to make it through the unified district's interview and selection process and be offered a position in the consolidated district. About 18 people who applied were turned down for a leadership position. The principals were selected in April.
Danielle Arndt covers K-12 education for AnnArbor.com. Follow her on Twitter @DanielleArndt or email her at daniellearndt@annarbor.com.