Posted on
Mon, Mar 4, 2013 : 5:58 a.m.
Ypsilanti DDA offering $30K in grants to business owners
By Katrease Stafford
The Ypsilanti Downtown Development Authority has announced the fourth round of its Building Rehabilitation and Facade Grant Program, after seeing a large amount of success in last year's program.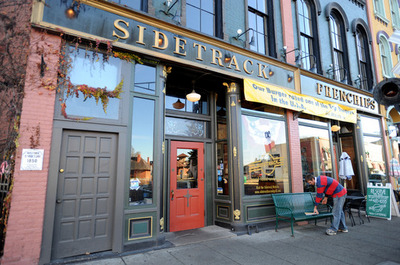 AnnArbor.com file photo
DDA Director Tim Colbeck said $30,000 will be available to business owners for renovation projects.
The Washtenaw County Eastern Leaders Group provided $15,000 for the grant and the DDA will match the amount.
The grants are designed to cover up to 50 percent of the construction and renovation costs.
Previously the program was only for businesses and buildings located on Cross Street. The first round gave out three awards worth $10,000 each and the second gave two grants totaling more than $23,000.
Last year's round awarded nine grants worth $51,000.
A property must be located within the one of the YDDA districts to be eligible. The program is open to both property owners and tenants, however, the owner must sign the Building Rehabilitation Agreement if the applicant is a tenant. There is no application deadline and funds will be made available on a first-come first-served basis.
Projects must maintain or create first floor retail, commercial or professional uses to be eligible for program funding and the funds can be utilized for interior renovation and construction costs, with an emphasis on barrier-free design requirements.
Construction must commence within 90 days of approval for funding.
Colbeck said this year, there isn't a set number of grants that will be given out, but it will instead be determined on a case-by-case instance.
"In theory we could give someone $30,000 if it's a significant project, if they were going to invest in one of our vacant projects," Colbeck said.
The goal of the program is to target vacant or underutilized properties and put them back into use. This in turn would increase the property's value, while making a useable space and increase employment opportunities, Colbeck said, citing the $1.5 million Sidetrack restaurant expansion project.
That project is expected to create 30 new jobs and revamp previously unused space within the building. Sidetrack Owner Linda French received a grant in last year's round.
"That's the impact for the community," Colbeck said.
Katrease Stafford covers Ypsilanti for AnnArbor.com.Reach her at katreasestafford@annarbor.com or 734-623-2548 and follow her on twitter.