Posted on
Thu, Mar 21, 2013 : 5:25 p.m.
Ypsilanti doctor indicted in health care, drug distribution scheme along U.S. 23 pipeline
By Katrease Stafford
An Ypsilanti doctor and 43 other people have been charged in a scheme to illegally divert and distribute prescription drugs, U.S. Attorney Barbara McQuade announced Wednesday.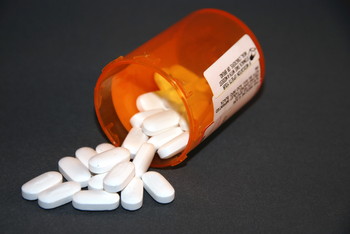 AnnArbor.com file photo
According to a release from the U.S. Drug Enforcement Administration, Dr. Muhammad Ahmed, 65, and the others are charged in a 13-count indictment for drug conspiracy involving prescription drug that are controlled substances such as OxyContin, Opana, Vicodin and other drugs.
Portsmouth Police Chief Robert Ware said a stretch of U.S. 23 is known as the drug pipeline in which drugs flow from Detroit to Portsmouth, Ohio and through other states.
Health care fraud charges were filed against 32 of the defendants, three are charged with money laundering and three also are charged with being felons in possession of firearms.
The DEA and McQuade believe the owners of home health agencies would provide kickbacks, bribes, and other illegal benefits to physicians to induce them to write prescriptions for patients with Medicare, Medicaid, or private insurance.
Patients were recruited into the scheme by patient recruiters who would pay kickbacks and bribes to patients in exchange for the patient permitting the pharmacies and physicians to bill their insurance for medications and services that were medically unnecessary or never provided.
The home health care owners paid physicians associated with the scheme kickbacks in exchange for prescriptions for controlled substances for their patients which were filled at the respective pharmacies, according to the indictment.
"The merger of health care fraud and drug trafficking is a disturbing trend that is not only robbing taxpayers, but also fueling addictions to prescription drugs," McQuade said in a statement. "Prescription drug abuse has become a national epidemic, with more Americans dying from overdoses than from gunshot wounds."
The investigation in this case was handled by the DEA, the FBI and several other agencies including the Department of Homeland Security.
The case is being prosecuted by Assistant U.S. Attorneys Terrence R. Haugabook, Michael Martin, and Wayne F. Pratt, who will be assisted by Assistant U.S. Attorneys Jonathan Grey and Gjon Juncaj.
Katrease Stafford covers Ypsilanti for AnnArbor.com.Reach her at katreasestafford@annarbor.com or 734-623-2548 and follow her on twitter.