Posted on
Fri, Jul 26, 2013 : 5:56 a.m.
Ypsilanti hires 4 new middle and high school principals and assistants
By Danielle Arndt
The Ypsilanti Community Schools Board of Education Thursday approved hiring four new building leaders for the middle and high schools.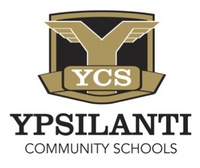 The hirings complete the consolidated district's school administrative team and allow the principals and assistant principals time to get acclimated and to prepare for the opening of the new district.
Voters in November 2012 approved merging the struggling Ypsilanti Public Schools and Willow Run Community Schools into one district, which officially launched on July 1 and will welcome its first group of students on Sept. 3.
The board approved hiring Justin Jennings from Holland, Mich., as head principal of the Ypsilanti Community High School and Alexis Boyden to serve as assistant principal. They were hired on year-round contracts at salaries of $110,000 and $83,000, respectively.
Jennings comes to the district with a variety of administrative and teaching experience. Most recently, he was the principal of both Holland High School and Holland New Tech High School. He also was a principal in the Grand Rapids Public Schools and taught literature and special education for the district. Prior to working at GRPS, Jennings was a special education teacher at Kentwood Public Schools.
Courtesy
Jennings earned his bachelor's degree from Purdue University, where he also played basketball, YCS officials said. He has experience in coaching varsity boys basketball teams, officials said.
Jennings received his master's in special education administration and educational leadership from Grand Valley State University. He currently is working toward completing an educational administration specialist degree also at GVSU.
Boyden has spent the past seven years as a department chair and teacher consultant at Ann Arbor's Skyline High School.
The new district also hired Natalie Turner, the former Willow Run Intermediate Learning Center assistant principal, to be the head principal of Ypsilanti Community Middle School. She will receive a salary of $87,500.
Turner worked for Willow Run for 13 years, mostly teaching at the former Holmes Elementary and middle school. A local resident, she obtained her bachelor's degree in math from the University of Michigan and her master's and educational leadership specialist degrees from Eastern Michigan University, according to YCS officials.
Former Willow Run teacher Krista Jarvey was hired as the middle school assistant principal. She will earn an annual salary of $83,000.
Jarvey has been with Willow Run for 15 years. She earned both her bachelor's and her educational leadership specialist degrees at EMU.
"We now have our administrative team completely fleshed out," said YCS Superintendent Scott Menzel. "We're going to hit the ground running. And we've got a fantastic team in place."
In addition, the Board of Education set the compensation structure Thursday for non-instructional staff, instructional assistants/paraeducators, occupational therapists, social workers, psychologists and speech therapists.
The board also hired Dan Tobis as a middle school science teacher with a $40,000 salary, an accounting technician, an athletic department secretary, a secretary for Estabrook Elementary School and four custodians.
The accounting technician will earn $20.60 per hour, the secretaries with earn $14.61 per hour and the custodians will earn $14.50 per hour.
One of the last central administration positions YCS officials have yet to hire is the chief financial officer role.
Menzel stressed this is a very important position and district leaders are looking for someone with the right credentials and right fit for the new district. He said at this point, the position will remain posted until filled.
Danielle Arndt covers K-12 education for AnnArbor.com. Follow her on Twitter @DanielleArndt or email her at daniellearndt@annarbor.com.