Posted on
Wed, May 1, 2013 : 12:29 p.m.
Ypsilanti man killed in Afghanistan crash remembered as loyal family man
By Katrease Stafford
Friends and family members of Michael Sheets, the Ypsilanti resident who died Monday in a U.S.-run civilian cargo plane crash in Afghanistan, are remembering him as a family man and a good-natured individual.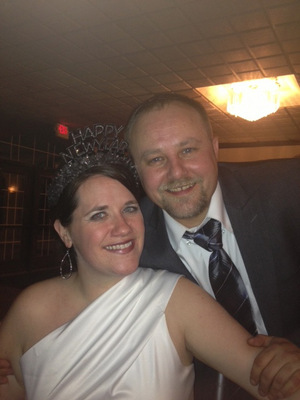 Courtesy Michael Sheets' family
Family friend Francine MacBride, who is acting as the family's spokesperson, said Sheets was a good son and a decent man.
"I think that's what his family truly wants everyone to know, is what a good man he was," she told AnnArbor.com Tuesday via the phone.
MacBride further elaborated about Sheets in an email and said he was the kind of son she hopes her sons grow up to be.
"He loved his mother, his brothers, his fiancee and her children as his own," MacBride wrote. "Life for Michael was about being good and honest. He never complained when times were tough, he made the best of every situation. His job took him all over the world but his home was in Ypsi with his family."
Sheets had a fiancee, Anna Love, and two children.
The family sent the following statement to AnnArbor.com:
"Michael had been employed by National Air Cargo. While there were inherent risks involved in his position, Michael assumed these risks to provide for his family. Michael was a loving and devoted son and brother and leaves behind countless friends and family including his mother Margaret Madigan, brothers James Stubbs and John Stubbs, his father Darryl Sheets and fiancee Anna Love and her two children who Michael loved as his own."
Funeral arrangements have not yet been set.
The Associated Press reported Sheets was the loadmaster of the flight and responsible for making sure the weight and balance of the cargo was appropriate.
According to the Associated Press, the National Airlines released the names and hometowns of the seven Americans killed in the crash:
Pilots Brad Hasler of Trenton, Mich. and Jeremy Lipka of Brooklyn, Mich.; First Officer Rinku Summan of Canton, Mich.; loadmaster Michael Sheets of Ypsilanti, Mich.; First Officer Jamie Brokaw of Monroe, Mich.; and maintenance crew Gary Stockdale of Romulus, Mich. and Timothy Garrett of Louisville, Ky.
Seven crew members, six from Michigan, were killed when the plane crashed Monday shortly after takeoff at an airfield in Afghanistan. AnnArbor.com previously reported that officials have said the National Transportation Safety Board will assist in an investigation to determine the cause.
The Florida-based cargo company, National Airlines, said its Boeing 747-400 plane crashed at about 7 a.m. EST Monday at the Bagram Air Field, just north of the Afghan capital.
National was based at the Willow Run Airport, located in Ypsilanti Township and Wayne County's Van Buren Township, until January of this year. The company relocated to Orlando, Fla.
The National Airlines Family Information Call Center has been activated to support any family members requiring information. The National Airlines Family Information Call Center number is 888-705-7560.
Katrease Stafford covers Ypsilanti for AnnArbor.com.Reach her at katreasestafford@annarbor.com or 734-623-2548 and follow her on twitter.