Posted on
Thu, Nov 8, 2012 : 5:57 a.m.
Ypsilanti marijuana supporters: Proposal approval may lead to statewide drug reform efforts
By Katrease Stafford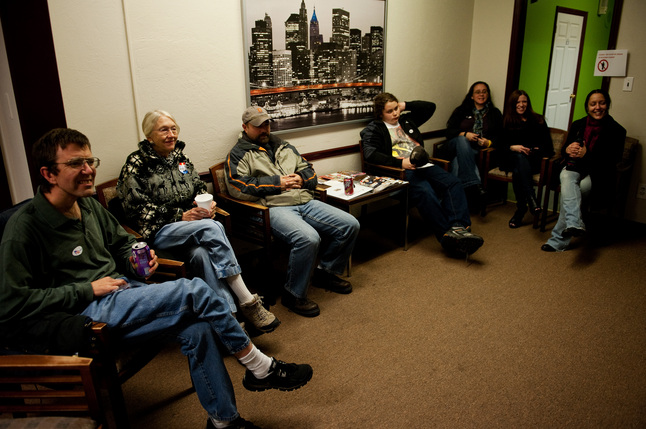 Daniel Brenner | AnnArbor.com
In the wake of Ypsilanti voters
overwhelmingly approving
a marijuana proposal Tuesday to redirect police efforts from enforcing laws against marijuana use, officials say the initiative will be largely ineffective, but supporters are calling it a breakthrough.
Across the state, five cities passed marijuana-related proposals with a majority vote. Nationwide, Washington and Colorado residents voted to legalize the recreational use of marijuana.
In Ypsilanti, the Eastern Michigan University student organization Students for Sensible Drug Policy and the Ypsilanti Lowest Law Enforcement Priority initiative organized the efforts and gathered signatures for it to be placed on the ballot.
LLEP Political Director Chuck Ream acknowledged the measure is largely symbolic, but said it's a step in the right direction. Results showed 5,635 voters, 74 percent, favored the marijuana proposal and 1,914 were against it.
"it doesn't mean much for the city of Ypsilanti right now specifically," Ream said. "Ypsi has much bigger problems than this. For Ypsilanti, it won't have a lot of meaning other than protecting people from being busted for small amounts…. We're thinking in the bigger picture."
Ream said the next goal will be to move toward decriminalizing marijuana in the entire state.
"The state legislature has to enact statewide decriminalization," Ream said. "…That is the least we're demanding in this."
Ream said the vote was a firm statement made by the residents of Ypsilanti.
"I'm elated and very happy about the wisdom of the voters of Ypsilanti," Ream said. "It's time we ended cannabis prohibition because it doesn't do any good. The law hurts so many people more than the herb does."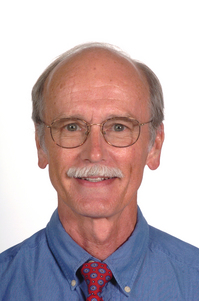 File photo
Ypsilanti Police Chief Amy Walker said in an email to AnnArbor.com that she was surprised that the issue was placed on the ballot given the current financial issues facing the city.
"This comes at a time when the police department is at its lowest staffing in over 20 years," Walker said. "The men and women of this police department do their very best every day to help and improve the quality of life for the citizens."
Walker did not specifically say whether she was against the proposal, but she did state that the department will devote its time to more serious issues.
"The present state of the marijuana law in Michigan is in flux and I understand that the legal community is waiting for direction from the Michigan Supreme Court," Walker said. "The Ypsilanti Police Department takes all crime seriously, and we are under oath to enforce the law. Because of limited resources, we must devote the most effort to the most serious crimes against people and property."
Ream said he will remain hopeful that local law enforcement and politicians respect the voters' wishes and make the use or consumption of one ounce or less of usable marijuana by adults 21 years or older the lowest priority of law enforcement personnel.
"The police and elected officials can do whatever they want because they can say they're just following state law, but if you look at this thing, it calls for an annual report for how many people have been busted in Ypsilanti," Ream said. "Through that report, we will see anually if that's making any difference. We want those numbers to go down to zero."
Ypsilanti Mayor Paul Schreiber said he was surprised to see the margin of victory for the proposal.
"I think that the Ypsilanti police were already putting marijuana as a low priority, so I don't see it changing a lot," Schreiber said. "It may be a step by some to legalize marijuana. I don't know what else it means."
Schreiber said at this point, he's neither for nor against the legalization of marijuana. Schreiber said he would have to see more information about any efforts to legalize or decriminalize marijuana before stating his stance.
"I don't think marijuana is an evil drug that leads to the hard stuff," he said. "I think it's a recreational drug and obviously can impair you."
The Marijuana Policy Project, an organization that advocates heavily for the decriminalization of marijuana, has noted the progress drug reform has made since the groups inception in 1995.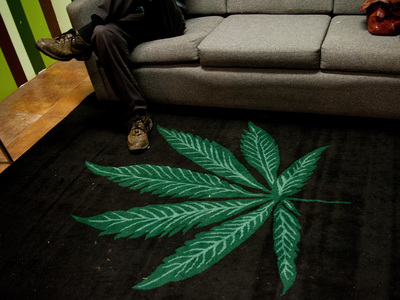 Daniel Brenner | AnnArbor.com
"In total, there are 16 states that generally won't jail someone for possession of a small amount of marijuana, once those laws are in effect," said Karen O'Keefe, MMP Director of State Policies. "That counts both states with fines for possession and Washington and Colorado, where it's legal. It also counts Alaska, where courts have ruled personal possession in one's home is protected by the state constitution's right to privacy."
O'Keefe, who once lived in Michigan and is now stationed out of West Hollywood in California, said she has noticed a trend in Michigan of a growing number of citizens being more in favor of lesser or no penalties for marijuana usage.
MLive.com reported Tuesday Grand Rapids voted to make marijuana possession a $25 civil infraction and Kalamazoo approved mandated dispensaries. Flint voted on a law similar to the one that also passed in Detroit Tuesday that would decriminalize marijuana possession up to an ounce.
Resistance already is being met in Flint after officials released a statement Wednesday stating police will still prosecute individuals for possession despite 57 percent of voters passing the initiative, according to MLive.com. The measure will amend the city ordinance to remove penalties for anyone 19 years or older who has less than an ounce of marijuana.
O'Keefe noted the Ypsilanti initiative won by a "huge margin" and that's something they're seeing more of, reinforcing that a state-level reform needs to occur.
"Voters don't think the current approach is working and this really reflects there's a sentiment in Michigan voters that we need to have a new approach to marijuana," O'Keefe said. "I would hope that legislaors would look at this. Nationally, we're seeing a substantial amount of people that think it's not something people should go to jail for."
Ream, who also helped organize the efforts in Kalamazoo, said more work is ahead of marijuana supporters.
"There's nothing wrong with cannabis," Ream said. "Cannabis is good for you. Cannabis prohibition isn't about the herb, it's about social control and controlling black people, brown people and weirdos… We've had 20 million arrests since I was in college in 1970 and it's got to stop, and the first step is the legislation to enact the decriminalization."
Katrease Stafford covers Ypsilanti for AnnArbor.com. Reach her at 734-623-2548 or KatreaseStafford@annarbor.com. You can also follow her on Twitter @KatreaseS.