Patch.com:

Ypsilanti native 'American Idol' finalist Matt Giraud visits Canton students

Posted on Thu, Nov 29, 2012 : 10:08 a.m.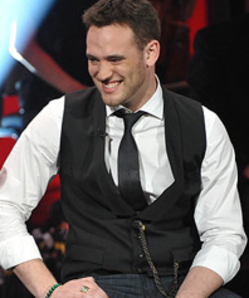 "American Idol" finalist Matt Giraud, an Ypsilanti native, visited Salem High School in Canton Wednesday to perform for students and discuss his career, Patch.com reports.

Giraud, who was born in Dearborn, was raised in the Ypsilanti area but now considers Kalamazoo his hometown. Giraud graduated from Lincoln High School in 2003. Giraud was a fifth-place finalist of the eighth season in 2009 of the reality television show. Giraud will return to the school on Feb. 13, 2013, with school choirs.

Giraud records and tours as an independent musician.

AnnArbor.com reported that Giraud sang the national anthem in 2011 at the University of Michigan spring football game.

To read the full story, click here.