Posted on
Fri, Oct 12, 2012 : 12:13 p.m.
Ypsilanti Open House to showcase residential properties Saturday
By Katrease Stafford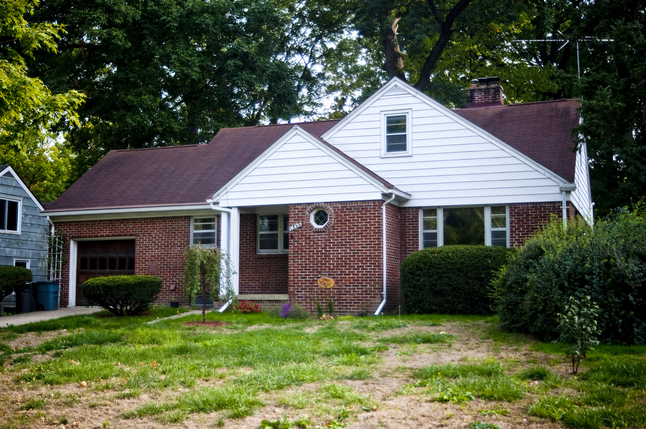 Joseph Tobianski | AnnArbor.com
More than 20 homes
will be featured
Saturday as part of the fourth annual Ypsilanti Open House.
The open house is a way for the city to showcase residential homes for sale in the city, allowing homebuyers to view multiple properties on the same day.
The event coincides with Eastern Michigan University's "Explore Eastern" event on the same day.
The housing event is from 10 a.m. to 2 p.m. and the tour will begin at the Key Bank building at 301 W. Michigan Ave. Representatives will be at each house to provide further information.
The first open house in 2009 showcased 26 houses, and Real Estate One Realtor PJ Moffett said this year's set will be shown by an assortment of real estate brokers in the area. In the past, Moffett has seen a large amount of first-time home buyers interested in the event.
The listing prices for the properties range from $14,900 for a two-bedroom house to $235,000 for a four-bedroom home on Pearl Street.
August data from the Ann Arbor Area Board of Realtors show that overall area residential property sales are up 15 percent compared with last August. However, inventory is still lagging, with the total number of listings down 7 percent from last year.
For Ypsilanti, 32 new listings occurred last August compared with 24 this August. Twenty-one properties were sold last August for an average sale price of $119,038. This year, 29 were sold but the average sale price fell to $96,719.
Click here for a complete map showing all of the houses being shown in the area.
Katrease Stafford covers Ypsilanti for AnnArbor.com.Reach her at katreasestafford@annarbor.com or 734-623-2548 and follow her on twitter.