Posted on
Tue, Apr 9, 2013 : 3:55 p.m.
Police await autopsy results in homicide of Detroit-area man
By Kyle Feldscher
Ypsilanti police are waiting on the final autopsy report on 46-year-old River Rouge resident John Lawrence as the homicide investigation into his death moves through its second week.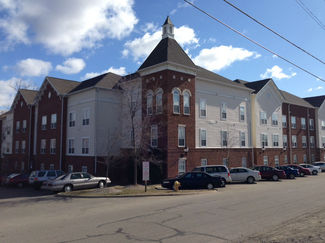 John Counts | AnnArbor.com
Ypsilanti police Detective Joe Yuhas said Tuesday afternoon police are continuing to investigate Lawrence's March 31 death as a homicide. The investigation could last for a few more weeks as police wait for the final reports from Lawrence's autopsy.
"We're expecting something back in a couple weeks on the final toxicology screen and the final autopsy report," Yuhas said.
Two people were arrested in connection with Lawrence's death on March 31. Police said Lawrence was hit in the head with a frying pan during a dispute at the Peninsular Place apartments.
Lawrence's 19-year-old daughter called him for help with a dispute with her roommates. When he arrived, he gave her his handgun and told her to take it to his car. When she returned to the apartment in the 900 block of Railroad Street, the door was locked, Raven Lawrence previously told AnnArbor.com.
When police entered the apartment, John Lawrence was dead.
Initially, police said Lawrence possibly died from blunt force trauma to the head. However, after the initial autopsy, police said blunt force trauma may not have been the official cause of death.
The man and woman arrested on March 31, both 20 years old, were held in the Washtenaw County Jail until 6 p.m. on April 3. They were released without being charged by Washtenaw County prosecutors.
Yuhas said prosecutors reviewed the case and have given police suggestions on where they need to follow up.
Anyone with information on this case is encouraged to call the Ypsilanti Police Department at 734-483-9510.
Kyle Feldscher covers cops and courts for AnnArbor.com. He can be reached at kylefeldscher@annarbor.com or you can follow him on Twitter.