Posted on
Tue, Feb 12, 2013 : 2:15 p.m.
Ypsilanti receives nearly 200 applications for assistant to city manager position
By Katrease Stafford
Ypsilanti has received nearly 200 applications for its assistant to the city manager position, officials said.
The city also is seeking to permanently fill the fire chief position.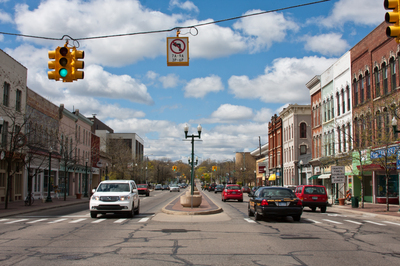 AnnArbor.com file photo
City Manager Ralph Lange said the city has conducted interviews for both positions. The city received about 30 applications for the fire chief position. The city began looking to fill the positions late last year.
"We're wading through resumes," Lange said. "We've done some interviews and we have a couple more rounds to go."
Lange said the city is hopeful to have decisions made by the end of March.
Similar to when the city was searching for a deputy police chief, council will not approve the hires. In lieu of a public interview process, a committee has been created to interview the applicants.
Lange declined to provide the names of the applicants because he said many of them have other jobs and would need to provide notice if they made it to the last round.
Lange said the minimum pay scale for the assistant to the city manager position will be between $45,000 and $50,000. The fire chief position minimum pay scale is between $70,000 and $75,000.
The proposed non-union pay scale for the assistant city manager position states the typical minimum pay is 75,000, with the maximum being $95,000. The maximum pay scale for the fire chief position also is $95,000.
Lange said he will continue to be responsible for labor relations and negotiations as well as primary budget issues. The assistant city manager will likely be responsible for assisting Lange in implementing priority recommendations set out in the recent SEMCOG management audit and assisting Lange with the city's day-to-day operations.
He said the assistant city manager position is necessary because there was a lot of work that has "fallen in the cracks."
With these two positions, a total of three administrative positions will have been filled within the city this year. In January Anthony DeGiusti of the Wayne Police Department was hired as the city's new deputy police chief.
DeGiusti will be paid $77,500 annually.
Including DeGiusti, the city has 82 full-time employees, six part-time and 10 interns.
In 2012, the city lost 15 employees who either retired or resigned. Altogether, those employees' wages amounted to $1,030,374. Thirteen of those 15 employees were unionized employees from the police and fire departments.
The city has since hired five employees -- three in police, Lange and DeGiusti -- who amount to a total of $296,205 in wages.
Katrease Stafford covers Ypsilanti for AnnArbor.com.Reach her at katreasestafford@annarbor.com or 734-623-2548 and follow her on twitter.