Posted on
Thu, Jul 25, 2013 : 5:58 a.m.
Ypsilanti takes first step toward offering domestic partner benefits
By Tom Perkins
Ypsilanti's City Council has directed its city manager to prepare legislation that would allow the city to offer domestic partner benefits to its employees.
At its Tuesday special meeting, the City Council voted 6-0 to direct Ralph Lange to bring back the legislation to the Aug. 6 meeting. Council Member Lois Richardson was absent.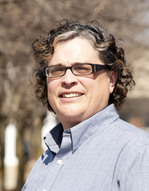 Tom Perkins | For AnnArbor.com
Ypsilanti resident
Beth Bashert
, who lives with a domestic partner and has co-chaired several equality campaigns in the past in the city, noted that the courts have opened up an opportunity to allow municipalities to provide benefits for both adults in a household.
"It's not just a privilege, it's a need everyone has, and I'm glad the city is offering it to hardworking employees who ... can have health care for their partners whether in a traditional marriage or in a relationship that is not recognized by the state," she said.
A federal judge recently struck down as unconstitutional Michigan's ban on offering public employees domestic partner benefits.
Ypsilanti Mayor Paul Schreiber said said he believes the state is going the wrong direction on the issue.
"I think there are people who are getting discouraged in Ypsilanti or Michigan who are thinking about moving somewhere else, or to some other state that offers benefits and recognizes marriage," he said, adding that it's up to local governments to do it differently. "It was a unanimous vote by council and I'm proud of that fact."
Because the city council was directing Lange to draft legislation, there are no details on what the legislation will look like. Lange wasn't immediately available for comment.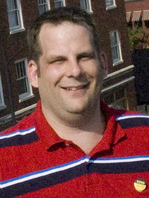 Council Member
Brian Robb
said some council members have been pushing for the legislation for five years and pointed out that the city's own
non-discrimination ordinance
says it can't discriminate against anyone on health care benefits.
"This is something council has been working on for four or five years, but never happened because of pushback from city administration," he said. "Prior to Michigan law change in which the state prohibited this kind of benefit, we violated our own human relations ordinance."
Bashert noted that the city "has a proud history of being a leader in protecting all of its citizens from discrimination."
In 1998, when Ypsilanti and 10 other municipalities in the country passed a non-discrimination ordinance, the ordinance was challenged via referendum by a group opposed to it. Bashert co-chaired a group supporting the ordinance, and they won the election by 12 points. It was only one of two ordinances that were upheld that year.
In 2002, The American Family Association and Tom Monaghan worked to get language inserted into the city charter that said no protections would be provided to anyone who is gay, lesbian or bi-sexual. Voters defeated that measure by 26 points.
Bashert said she is pleased to see the efforts continued.
'It was exciting to see no matter what ward city council members represented, they were representing all their citizens by voting yes," Bashert said.
Tom Perkins is a freelance reporter. Contact the AnnArbor.com news desk at news@annarbor.com.