Posted on
Thu, Sep 5, 2013 : 1:13 p.m.
Ypsilanti to eliminate furlough days for non-union employees
By Tom Perkins
Ypsilanti will bring an end to its furlough program for its remaining non-union employees who receive the unpaid days off.
When furlough days were instituted in 2008, the reduced hours of 22 employees at 5 percent of their salaries equated to $55,000 in annual savings for the city.
But City Manager Ralph Lange said only 13 employees still receive furlough days and the savings are now less than $35,000 annually. New hires aren't subject to furloughs and other positions have gone unfilled when employees retired.
With that little in savings and the impact on staffing levels, Lange said furloughs no longer make sense because half the non-union employees work while half don't.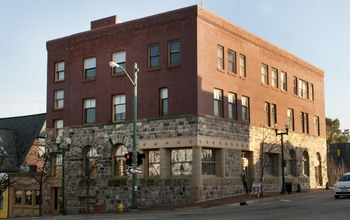 Tom Perkins | For AnnArbor.com
Lange cited the example of the department of public service, which has five non-union employees. Four receive furlough days and one doesn't, so having only one employee for 13 days annually causes issues.
The remaining furloughs equate to 180 total employee work days lost.
"We don't have enough people to meet residents' basic service needs," Lange said. "We had to find a way to get more time in at a responsible cost, and returning the 5 percent in wages to get an additional 180 days is the most productive way."
Non-union employees, which is mostly department heads and management, haven't received a pay raise since 2007, and the furloughs began in 2010.
At its regular Sept. 3 meeting City Council Member Brian Robb asked how the change would impact the budget and requested that the resolution to change the budget be brought before council. Lange said a resolution wouldn't be brought before council.
This year, the city spent around $500,000 out of its reserves for operational purposes on top of reserve funds for Water Street debt. But on Sept. 3 council also approved a new retiree health care plan that could save up to $140,00 annually and the first reading of an ordinance that will help the city switch to LED lighting, saving around $115,000 annually.
Tom Perkins is a freelance reporter.