Posted on
Wed, Dec 12, 2012 : 5:58 a.m.
Ann Arbor medical marijuana dispensary co-owner seeks to open growth facility in Ypsilanti
By Katrease Stafford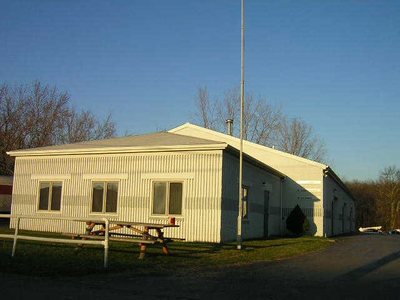 Courtesy City of Ypsilanti
Ypsilanti could have another marijuana growth facility after the co-owner of Ann Arbor's People's Choice Alternative Medicine dispensary submitted a site plan to the city's planning commission.
However, planning department staff members have reviewed the site plan and special use review and are recommending to the commission that the application be tabled to a later date because of landscaping issues.
"The planning commission can either take my recommendation or choose to do something different," said City Planner Bonnie Wessler. "The applicant can come back with a revised landscape plan and go back before the commission in January or February."
Daryl Mynes applied in November to open the facility at 834 Railroad St. He could not be reached for comment.
Mynes is proposing to occupy one "bay" of a three-bay industrial building, which currently houses other businesses. Mynes would be leasing a portion of the 0.9 acre property.
According to city records, the building is owned by Nabil Salamey. The property is valued at $77,400, with a market value nearly double that.
Wessler said the site plan and special use approval would only be part of a larger process Mynes must go through to open a growth facility.
Wessler said Mynes has to obtain a medical marijuana license and has to acquire that before he opens the facility.
If Mynes' facility were to open, it would be the second in the city. Green Vitality Remedies, at 576 S. Mansfield, recently was approved in July by the commission to expand into a previously unused portion of the building. Green's initial special use permit and site plan approval were granted in August of 2011. Green added 3,600 square feet to its facility.
The planning commission will review the site plan Wednesday at its 7 p.m. meeting.
Katrease Stafford covers Ypsilanti for AnnArbor.com.Reach her at katreasestafford@annarbor.com or 734-623-2548 and follow her on twitter.