Posted on
Thu, Jan 31, 2013 : 5:58 a.m.
Ypsilanti Township asks for resident input as it plans changes to park system
By Tom Perkins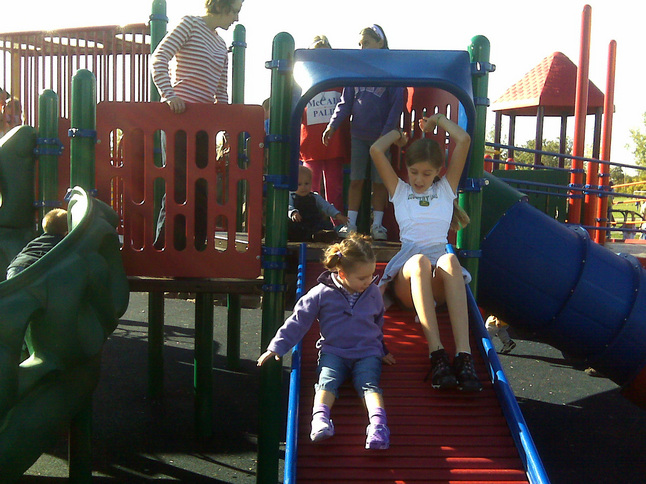 Photo Courtesy of Ypsilanti Township
What can Ypsilanti Township do to add to and improve upon its extensive park system and recreation department?
Among ideas park officials are floating are a skate park, a dog park and a spray pad.
As part of the development of a new five-year master plan, the township's recreation department and Parks Commission are asking for input from residents on what improvements, changes and additions they would like to see over the next five years.
Residents can take the survey online. Recreation Director Art Serafinski said the process takes around six to nine minutes. Township and non-township residents who use the park system are all invited to take the survey.
"It's an exciting time for the recreation department," Serafinski said. "The township has been good at getting the community involved, and we're excited and hoping people will take time to do survey."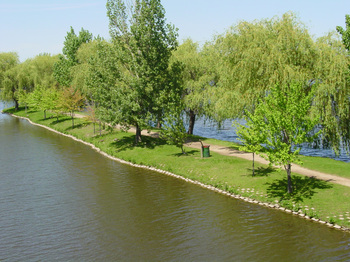 Photo courtesy of Ypsilanti Township
The township has 900 acres of parks; 29 community and neighborhood parks; parcels of open greenspace that could be developed into parks and a community center on Holmes Road.
The 29 parks include larger community parks, like Ford-Heritage Park, with regional pull. They feature amenities like picnic shelters, trails, tennis courts and baseball diamonds. Ford Lake Park holds the only public boat launch on Ford Lake.
Smaller neighborhood parks often include playground equipment and are recreation pockets within residential zones.
Serafinski said the township is considering how to connect its trails to one another, connect its trails to libraries and commercial hubs; and is working with the Border to Border Trail to develop the trail through the township.
The recreation department also runs the community center on Clark Road that offers fitness programs, preschool art classes, racquetball, basketball and a "50 and Beyond" program that has more 1,200 members. The department also manages basketball, soccer and football leagues for kids.
Ypsilanti Township's Recreation Department manages the park system and recreation offerings with five full-time employees and between 10 and 50 part-time, seasonal employees. It has a budget of around $1 million.
Park Commissioner Lonnie Scott said the commission wants to see the parks play an even bigger role in improving the township's quality of life, as well as boost the number of activities offered. But he said doing so will take some creativity with a tightening budget, and residents' input will serve as a guide to developing the parks over the next several years.
"Just like every other part of the state our budget in Ypsilanti Township has dwindled and that means doing more with less," Scott said. "We will need to take a look at our current park structure and determine what we can do to best utilize what we have and what improvements or upgrades the community would like to see."
Take the survey here.
Tom Perkins is a freelance reporter for AnnArbor.com.