Posted on
Fri, Apr 26, 2013 : 5:57 a.m.
3 millage increases planned for Ypsilanti Township August ballot
By Tom Perkins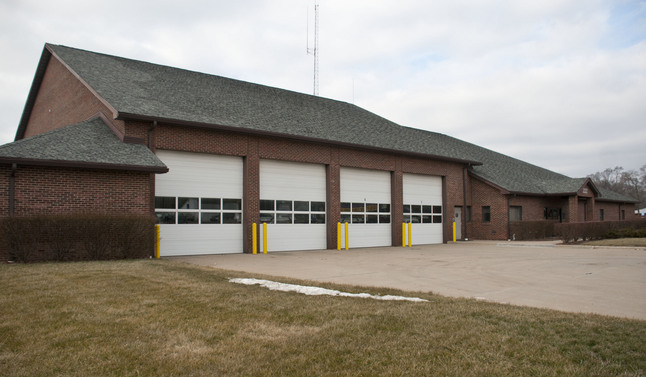 Tom Perkins | For AnnArbor.com
Ypsilanti Township
will ask residents to approve three millage increases when they go to the polls on Aug. 6.
If all three are approved, residents would pay an additional 1.75 mills for fire protection, police protection and solid waste collection.
If the millages aren't approved, officials say residents can expect cuts in core services in a township that already has trimmed 50 positions and lost millions of dollars in revenue in the last six years.
Voters will be asked to approve millage increases of:
.325 mills for fire service, which would raise the millage to 3.125 mills and annually generate an additional estimated $370,671.
.950 mills for police protection, which would raise the millage to 5.95 mills and would annually generate an additional estimated $1,083,502.
.475 mill increase for garbage, refuse collection, recycling, composting, disposal of solid waste, energy conservation, alternative energy, water quality and environmental protection, which would increase the millage to 2.155 mills and annually generate an estimated $541,751.
If all three millages were passed, a homeowner with a house with a taxable value of $200,000 would annually pay an additional $175 in taxes.
At current rates, projections have the fire fund running a deficit of around $962,000 in 2017; the police fund running a deficit of $508,000 by 2015 and increasing to $3.1 million by 2017; and the solid waste fund running a deficit of $1.5 million by 2017.
Officials say the drastic drop in revenues Ypsilanti Township has experienced is behind the proposals. The township has seen a 35-percent drop in its property taxes since 2007, which equates to $6.5 million in lost revenues plus another $104,000 in state shared revenue.
Township officials stressed that the millage rate increases are lower than what is needed to maintain current service levels, so they will still look for other ways to more efficiently run the township in order to balance the budget.
"Our goal was to set millages as low as possible to what we felt we could to carry ourselves through 2017," Treasurer Larry Doe said, adding that the township is projecting property values to stabilize around that time.
"Going through the process, we looked at different options and different funding levels," said Trustee Mike Martin. "We're still coming in a little shorter than where we will need to be. But we hope our revenue has bottomed-out and taxable value on our housing can improve, and we can attract some new businesses.
"Nobody likes to raise millage unnecessarily, but we feel this is absolutely necessary to maintain the core services that residents have."
A committee of Doe, Martin, Trustee Stan Eldridge and accounting director Jabonna Neel met to determine the increase. The township's auditor originally recommended 2 mills, but ultimately the committee decided on 1.75 mills. The Township Board of Trustees unanimously approved the tax recommendations at their April 22 meeting.
The township isn't asking for an increase on its recreation, bike path, sidewalk, roads, parks and general operations millage, which is set 1.0059 mills.
The $6.5 million revenue loss from the tax base largely has been offset by not filling 31 staff retirements at the township hall, and the township is operating with eight less firefighters and 11 less police officers than it did in 2007.
Township staff has not had a pay increase since 2008 and received a 3-percent pay reduction in 2009. All employees now make greater contributions to their pension and pay a monthly fee for health care.
Supervisor Brenda Stumbo pointed out that even if the millage is approved, no one in the township will be paying higher taxes than they did in 2007 because property values have dropped so low.
In 2007, the last year of stable property values and stable revenues in Ypsilanti Township, a one-mill tax rate generated $1,764,636. Today, a 1 mill tax rate generates $1,140,529.
The combined 5 mills for police protection would have generated $8,823,180 in 2007, but would only generate $5,702,645 in 2013 - a difference of $3,120,535.
The fire department millage would have generated $4,940,980 but now only generates $3,193,481 — a difference of $1,747,499.
Passage of the millage increases would allow the township to avoid making significant cuts to those services and does not include funds for anything like raises or new personnel.
"There are no luxuries in here," Trustee Stan Eldridge said. "This is just getting us by and keeping things where they're at."