Posted on
Tue, Oct 23, 2012 : 12:31 p.m.
Chippewa Club wants to expand indoor tennis courts as interest in sport increases
By Katrease Stafford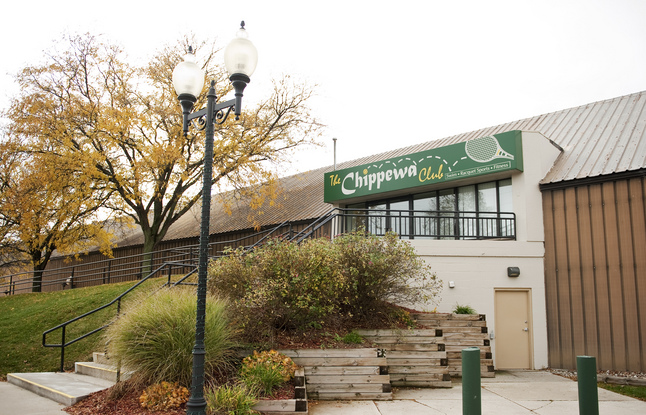 Daniel Brenner | AnnArbor.com
The Chippewa Club in Ypsilanti Township has submitted a preliminary site plan to the township planning commission seeking authorization for a 12,000-square-foot addition to its existing building that would house two additional tennis courts.
McKinley Inc. Property Manager Jeff Holman said the planning commission will consider the site plan Tuesday at its meeting.
McKinley owns the club, which has a fitness facility, indoor tennis courts, an outdoor summer club equipped with a pool and other various amenities.
Holman said the club is about 75,000 square feet and the addition, if approved, will total nearly 87,000 square feet.
Holman said McKinley wants to expand the number of indoor tennis courts from six to eight because the club has seen a spike in interest.
"We have four on the one side (of the facility) and two on the other side," Holman said. "We want to have four on each side. We're at capacity and we're looking to add more courts so we can have more programs."
Chippewa is at 2525 Golfside Road across from the McKinley-owned Golfside Lake Apartments and Townhomes.
Township Planner Joe Lawson said he anticipates the commission approving the site plan Tuesday. Once the plan receives approval, it will move to the next phase.
"They have a final engineering phase to go through next," Lawson said. "(Which is) basically the calculations and nuts and bolts. Part of this project is they're relocating water and sewer lines. They have to provide those calculations to our engineer."
Holman said the goal is to have the addition completely finished and open by fall 2013. At this point, it's too soon to say how much the project will cost, but Holman said McKinley will have a ballpark figure within the next few weeks.
Holman said the club has nearly 350 memberships also encompassing families, bringing the total of people regularly utilizing the facility to more than 1,000 people. The club has about 25 year-round employees and 15 seasonal employees.
"We have a very active membership (base)," Holman said. "Our members will be more than happy."
Lawson said while new businesses opening continues to be important to the township, retaining the current ones also is necessary.
"They're making a continued investment in our community," Lawson said. "To this department and township, that's just as important as a new development."
The meeting will be held at 6:30 p.m. in the Township Civic Center board room at 7200 S. Huron River Drive.
Katrease Stafford covers Ypsilanti for AnnArbor.com.Reach her at katreasestafford@annarbor.com or 734-623-2548 and follow her on twitter.