Posted on
Sat, Jun 29, 2013 : 5:58 a.m.
Ypsilanti Township to buy 10 properties, sell them to Habitat for Humanity to stabilize neighborhoods
By Tom Perkins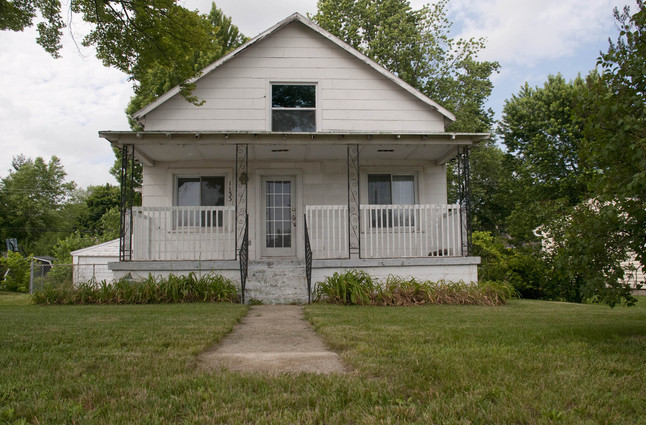 Tom Perkins | For AnnArbor.com
Editor's note: Rob Nissly's first name has been corrected in this article.
Ten more Ypsilanti Township properties will soon be developed or renovated by Habitat for Humanity of Huron Valley.
As part of a new program, Ypsilanti Township will purchase the 10 properties for $64,000, then sell them to Habitat.
The homes and vacant lots were foreclosed on and the township is purchasing them from the Washtenaw County Treasurer's Office.
The homes and prices include include:
The township also purchased vacant lots on Share Avenue, Norhtlawn Avenue and South Wallace Boulevard.
Under Michigan law, municipalities have the first chance to buy foreclosed properties that are headed to the tax foreclosure auction. The maneuver is designed to help Habitat renovate more properties, and the Ypsilanti Township Board of Trustees unanimously approved the purchase at its June 24 meeting.
"Of all the things we've done together as a board, this is probably the most valuable," Clerk Karen Lovejoy Roe said.
The township has a contract with Habitat that says the nonprofit will buy the properties for the same price the township purchased them for, plus a $750 administrative fee for each property.
The purchase price includes all back taxes and any liens.
Habitat has purchased 65 properties in Ypsilanti Township over the past five years and built on or renovated many of those properties. Habitat homeowners contribute more than $100,000 in property taxes annually and the agency has invested $5 million in the community over five years.
"They are going to take these properties and they are going to invest substantial funds, bring the homes up to and beyond code and sell them to people who can own them," Township Attorney Doug Winters said. "It has already worked effectively and we have seen an astounding turnaround in the Gault Village neighborhood."
Habitat has renovated more than 20 homes in Gault Village, completed 20 weatherization projects and provided nine "critical repairs" for veterans there.
"That neighborhood has been a tremendous success for us," said Rob Nissly, Habitat's housing director.
"These houses are great homes and Habitat For Humanity has done a remarkable job of reinvesting in this township and elevating property values," said Supervisor Brenda Stumbo. "This is a great program and one the township should be very proud of."
Winters said the township is doing an outstanding job using what tools it has to help turnaround destabilized neighborhoods that suffered what were among the highest foreclosure rates in the county during the recession.
"We're utilizing what's available and in a slow, steady line, we've stabilized the neighborhoods and streets that were on the tipping point to becoming very difficult to stabilize," he said. "This guarantees home ownership, it's less strain on our resources and it becomes a win-win-win situation."
Tom Perkins is a freelance reporter. Contact the AnnArbor.com news desk at news@annarbor.com.