Posted on
Mon, Dec 10, 2012 : 5:56 a.m.
Ypsilanti delays decision on allowing hoop houses, gardening on vacant lots
By Katrease Stafford
An Ypsilanti zoning amendment that would legalize hoop houses in residential areas and allow gardening on vacant lots was discussed by city officials last week, and then rescheduled for more discussion in early 2013 after too many concerns remained unresolved.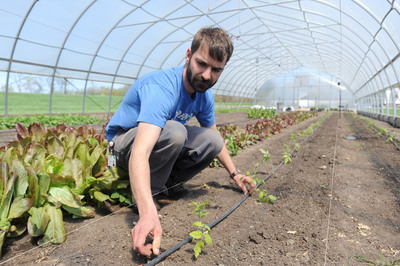 Angela J. Cesere | AnnArbor.com
The City Council decided to table the discussion until the end of January after concerns were raised Tuesday about the possible effects of loosening land use restrictions in residential neighborhoods.
In 2010, the Planning Commission's ordinance committee began looking into possible amendments to clarify where food could be grown within the city, to address residents' requests for small-scale hoop houses and to increase the areas where food production could be done.
The three key areas researched were:
Interest in food production on residential lots.
The potential use of greenhouses and hoop houses in residential areas.
Opportunities for food production in a wider range of business districts.
Food production on residential lots
The committee, which comprises various Planning Commission members, city staff and community leaders, decided that there has been continued interest in gardening on vacant lots in the city.
"Several churches have bought vacant lots and they would like to have gardens, but they can't," said City Planner Teresa Gillotti.
Currently, gardening is not allowed as a principal use on land within the city, and it is not defined as a permitted accessory use, either. To prevent issues similar to the one that happened in Oak Park in the summer of 2011, where a raised-bed garden was considered a code violation, the Planning Commission recommended zoning ordinance changes that would allow gardening as primary and accessory uses.
The commission sought to have gardens and community gardens allowed as a permitted primary use in R1 (single family) and R2 (one-two family) residential districts.
One ordinance revision would require that such gardens maintain a three-foot setback on street frontages and maintain corner visibility. No farm stands or other sales of produce would be allowed on garden sites.
Council Member Brian Robb was concerned that implementing the revision could make the city's grass ordinance obsolete. That ordinance allows the city to enforce restrictions on tall or unsightly grass.
Robb questioned whether some Ypsilanti residents might use the amendment language to say that their tall grass qualifies as a garden.
City Attorney John Barr said that could become an issue.
"There is still this gray area," Barr said. "We may have trouble enforcing our grass height ordinance… That might have to be tweaked a little in the final reading."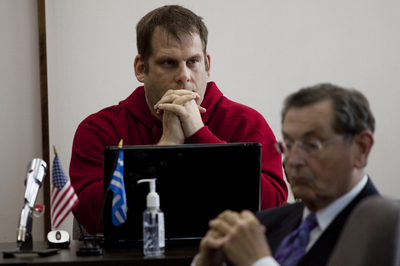 Jeffrey Smith | AnnArbor.com
Council Member Daniel Vogt said there are two or three people in his neighborhood who have been cited for violating the grass ordinance, and it remains an issue.
"I generally support this, but there are some things that need to be controlled," Vogt said.
Mayor Pro Tem Lois Richardson expressed concern over whether the increase in produce would bring an increase in unwanted animals, such as raccoons.
"You have to work the garden or you end up with a lot of undesirable things," she said. "I can see neighbors becoming quite disgruntled. If we're going to have the tall corn or the tall designer grass growing in the front yards, it does provide places for people who have less than desirable intents to hide."
Hoop houses and greenhouses
City officials also said that because of Michigan's limited growing season, there is increased interest in hoop houses, greenhouses and similar structures that would extend the growing season.
If Ypsilanti were to legalize hoop houses, it would be the first city in Michigan to do so, according to Growing Hope Executive Director Amanda Edmonds. A hoop house is a type of greenhouse with a plastic roof wrapped over flexible piping.
"I've been very invested in this process and think we have a real exciting opportunity to take Ypsilanti to the next level," Edmonds said. "This is our next step to empower people… We know the interest is growing."
The ordinance committee and Planning Commission, much like City Council, debated over the location of greenhouses and hoop houses on vacant lots in R1 and R2 districts. One concern was that, with vacant lots, the city might not have immediate access to a resident or tenant to address issues with hoop house maintenance.
Officials also worried that some hoop houses and greenhouses might be used as second garages, and that some might be so large that they could exceed the size of adjacent structures or generally not fit into the character of the surrounding neighborhood.
City officials worked with the city's building official and with Larry Lehman, chief of the Building Division of the State Bureau of Construction Codes, to understand how the Right to Farm Act might apply to hoop houses and greenhouses in the city.
The act was passed in 1981 and protects farmers from certain nuisance lawsuits and restrictions.
"It's not always important to be first, but it's important to be right," Robb said. "I want to understand all of the impacts of the Right to Farm Act. What if a farmer wakes up and says, 'I'm going to be farming at 6 a.m.' How does the Right to Farm impact noise ordinances? These types of issues are going to keep coming back."
In practice, greenhouses and hoop houses would not require permits, except in the case of a greenhouse in an approved zoning district where produce sales were also conducted on-site, or potentially in the case where the structures would be used for education or other public gatherings.
In cases where a greenhouse would be an accessory use to a garden on a vacant lot in R1 or R2 zoning areas, a size limitation of 720 square feet would be set. That is the current maximum size for a garage on a single-family lot.
For hoop houses and greenhouses between 721 square feet and 1,200 square feet, a special use permit would be required.
Food processing
Current zoning ordinances limit food production uses to manufacturing districts, though catering is allowed in several districts.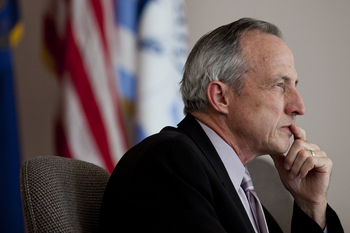 The Planning Commission recommended a change to the catering definition to allow more commercial space for small-scale food and beverage production.
Gillotti cited Unity Vibration Living Kombucha Tea as a company that was initially based in Ypsilanti, but that subsequently had to move to Ypsilanti Township because the company couldn't find a place inside the city to suit its growing needs. Unity Vibration owners recently announced plans to expand the company's reach across the country.
City Manager Ralph Lange said that while these sorts of initiatives are important, city officials must be prudent in their choices about where to put their time and effort.
"There are only so many hours in the day and we need to prioritize," he said. "We have lots of stuff in front of us and we just have to be cognizant."
Katrease Stafford covers Ypsilanti for AnnArbor.com.Reach her at katreasestafford@annarbor.com or 734-623-2548 and follow her on twitter.