Posted on
Tue, Jun 21, 2011 : 2:01 p.m.
5 truths about the 'Millennial' generation that older Americans misunderstand
By Wayne Baker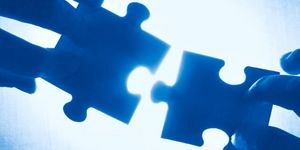 Photo courtesy of Wikimedia Commons
Editor's note: This post is part of a series by Gayle Campbell on Our Values about core American values. This week Gayle is focusing on the disconnect between Millennials, those ages 18-29, and older Americans, and searching for ways to improve cross-generational communication..

Millennials. Boomerangs. Generation Y. Echo Boomers. Generation Entitlement. Failures to Launch.
Oh we've been called all sorts of names! Older Americans don't know what to make of us. We've been called the Dumbest Generation — and praised for our creative energy. There's a lot about Millennials that older Americans just don't seem to understand!
This week on OurValues.org, I'll be using my 22-year-old mind to introduce five Millennial concepts seemingly foreign to our elders. The better we can understand one another, the better we'll be able to work and live together. We're calling these "truths" in our headlines —but we really want you to tell us, whatever your age, whether you think they're true… or not.
The first "truth" is:
We're history's first "always connected" generation.
We're wired. We use Facebook, Twitter, texting, YouTube, or all of the above — we're the generation that sleeps with our phones and checks our e-mail before our morning coffee. We're proud to be history's first "always connected" generation, as labeled by Pew Research Center. We're leading the technological movement, while many older Americans are still trying to figure out what a hashtag is.
My father recently called me "antisocial" for being on my laptop too often. Little did he know, I'd just spent the past hour e-mailing, Skyping, Facebooking and G-chatting with people from Washington D.C. to Spain. Really, Dad? Antisocial? How about super social!
Older Americans tend to view technology as a distraction from "real life." Reality for them lies outside the computer. But for my generation, technology is real life.
Technology is how we maintain our connections and consume our news. We use LinkedIn to find jobs and Facebook to start political revolutions. Millennials embrace the changes in technology, while older Americans tend to mourn the digital transformation.
The concern of many older Americans, I've found, is that Millennials are too connected — that our thousands of virtual friends detract from "real-life" friendships.
In Monday's OurValues column, readers voiced a number of the same concerns I've heard before about the increasing digitalization of today's communication. "I understand the Millennial use of social network, but I also am concerned about their choice to converse with people they may never see at the expense of those right in their immediate vicinity," said Linda.
Mike echoed her concern, lamenting a lack of "depth in connections."
In the midst of evolving technology, relationships are changing, but are they necessarily changing for the worse? The question leads us to…
The Second "Truth":
We have more close friends.
Believe it or not, these virtually connected Millennials have more close friends, (yes, "real-life" friends!) than any other generation. And they're more likely to maintain these connections longer. But good news for older Americans: Increasing our circle of friends isn't limited by age, if people engage in social networking.
In a fascinating new survey, Pew Research Center dissects the effects of social networking sites on our lives. As we saw yesterday, Millennials dominate social networks. According to 2010 data, 80 percent of Internet users ages 18-35 use social networking sites, compared to 48 percent of Internet users over age 35.
The survey findings show that social network users are not isolated by technology — quite the opposite! Technology users have larger overall social networks (not just online ties) than average Americans and are less likely to be socially isolated. Facebook users, more than half of which are under 34, average 9 percent more close ties in their social network than other internet users. On top of this, Facebookers are more likely to revive "dormant" relationships.
What does this mean for older Americans? Will they grow old with few friends, while Millennials are surrounded by social networks? Not necessarily.
The numbers of older Americans on social networking sites is quickly climbing. Millennials may have led the social networking trend, but older Americans are quickly joining the bandwagon.
No matter what your age, tell us today:
First, do you see a gap between Millennials and older generations?
Do you agree with "Truth No. 1" and/or "Truth No. 2"?
What do you like — or hate — about new forms of connection?
If you use social networking sites, what effects have you seen in your life?
If not, why? Do today's findings sway you to "take the leap"?
Please, comment below — We hope to touch off a vigorous conversation. And don't forget to check back later this week for "Truths 3, 4 and 5!"
About Gayle Campbell: After graduating from the University of Michigan with a dual degree in Political Science and Spanish, Gayle chose to pursue her passion for civility in public dialogue as media director of OurValues.org. Gayle can be reached at ourvaluesproject@gmail.com or on Facebook.