Posted on
Sat, Feb 18, 2012 : 8 a.m.
American character strengths: How about fairness?
By Wayne Baker
Editor's note: This post is part of a series by Dr. Baker on Our Values about core American values. This week, Dr. Baker is relying on a global survey to discuss America's character strengths, along with its weaknesses.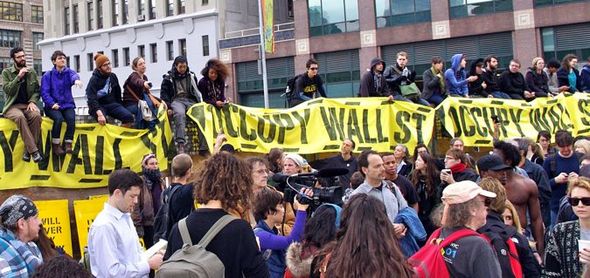 Fairness is a major theme these days. President Obama made economic fairness a priority in his State of the Union Address last month. What some now call "Obama's fairness doctrine" has attracted considerable support and derision.
Fairness is the central theme of the Occupy movement that began in September last year and has now spread, according to some estimates, to almost 3,000 communities around the world. The movement has focused on economic unfairness, especially the widening wealth gap — which I predicted would be one of the Top Five issues that would define 2012.
But, what do you think? Does "fairness" have any place in the panoply of American character strengths? Kindness is the first American strength. As we discussed previously, a global study finds America unique among 54 nations in placing kindness at the very top of a list of 24 character strengths.
What's next on the list? You might be surprised to learn that fairness is the second most important character strength. Fairness, according to the researchers who conducted the global survey, is part of the virtue of justice. It refers to treating everyone the same according to standards of justice and fairness.
Americans are not alone in their emphasis on fairness. Many other nations in the 54-nation survey gave fairness the number one or two spot, such as Canada, United Kingdom, Australia, New Zealand, Germany, Belgium Hungary and Mexico. Like kindness, fairness is consistent with the core values of respect for others and equality of opportunities — values we've discussed before.
As this week's series continues, we'll discuss some additional character strengths that Americans hold dear — and then the character strengths that are the weakest among Americans. Stay tuned. You might be surprised! But, today, please add a comment below …
Do you see fairness as a core part of American character?


Do you see fairness in our economic system?


Is there a clash between the two?



Character: How grateful do you feel today?
Given the lamentations about the loss — or the corruption — of American character, one would think that Americans no longer have any core virtues. From what we've looked at so far this week, we know that's not true. Kindness and fairness are strong and prevalent in America. These are the top two character strengths, as we discussed yesterday and the day before.
What's next? What else is strong in America?
No. 3 is honesty, according to the global survey of character strengths we're relying on this week. Honesty is also near the top of the list for many countries, according to the study. But the fourth most important strength is not. In fact, this one usually doesn't make it in the top five or even the top 10 strengths in other nations around the world.
Can you guess No. 4? It's gratitude. Gratitude is being aware of and thankful for the people in our lives, for the things we have, however modest and for good things that happen around us. The top two character strengths — kindness and fairness — come under the virtues of humanity and justice, respectively. Gratitude comes under a different category — transcendence, the type of strengths that connect us to the larger universe and provide deeper meaning to our lives.
Gratitude can be cultivated, as we've discussed before. People who feel grateful are happier, healthier, and more resilient.
Are you surprised to see gratitude so high on the list?


What do you feel grateful for?

Please add a comment below and "like" us on Facebook!
Originally published at www.OurValues.org, an online experiment in civil dialogue.
Dr. Wayne E. Baker is a sociologist on the faculty of the University of Michigan Ross School of Business. Baker blogs daily at Our Values and can be reached at ourvaluesproject@gmail.com or on Facebook.