Posted on
Fri, Nov 18, 2011 : 7:54 a.m.
Ann Arbor celebrates first year of single-stream recycling
By Nicole Berg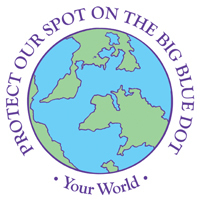 In July 2010 the
City of Ann Arbor
's
recycling
system underwent a transformation to a single-stream operation. This year, on
America Recycle's Day
, the city looks back over the first year of the upgraded recycling program.
Prior to July 2010, Ann Arbor residents were required to separate papers and containers into two different curbside recycling bins. With the single-stream recycling system, residents and businesses were able to recycle all their recyclables in one new large cart.
The switch to single-stream recycling also included upgrades at the city's Materials Recovery Facility (MRF), the addition of new hybrid trucks, and more materials accepted for recycling for all Ann Arbor residents and businesses. In September 2010, the City also entered into a partnership with Recyclebank to reward residents for their recycling.
Since the City's switch to single-stream recycling, Ann Arbor's recycling rates have increased by 24 percent, and trash tonnages have been reduced by 10 percent. The use of recycling carts allowed the City and its contracted recycling collector Recycle Ann Arbor to reduce truck routes and save operating costs. The upgrades to the city-owned Materials Recovery Facility increased recycling throughput to process up to 20 tons of recyclables an hour — for two shifts per day — averaging more than 4,000 tons per month.
With the MRF upgrade, the variety of items accepted in the recycling program expanded to include clean plastic bottles, cups and tubs marked #1-2 and #4-7, and bulky plastics (e.g., kitty litter buckets and plastic lawn chairs). Plastic recycling has increased, but papers — now kept dry in closed carts — continue to hold the lead, accounting for about 75 percent of the MRF's recycling tonnages.
In the last year, the company that operates the Materials Recovery Facility spun off into a new entity, ReCommunity. Under the City's contract, ReCommunity is encouraged to provide services to other communities and haulers in order to bring more recycling to the MRF. The single-stream option has been popular with customers, and outside tons have more than tripled. The resulting "merchant activity" has increased revenues for the City of Ann Arbor, which shares in the MRF profits.
As the City looks back on this past year in honor of America Recycle's Day, it is appropriate to remind recyclers to empty and clean materials before recycling. Also, items such as plastic bags, Styrofoam, and any biodegradable plastics (marked "PLA" or compostable) are not accepted in Ann Arbor's recycling program. These contaminants either get caught in the MRF processing machinery (plastic bags, film, and foam) or contaminate the recyclability of standard plastics (PLA).
Following the recycling guidelines helps to make sure all the recyclables complete the recycling process in a cost-effective manner.
To learn more about the City of Ann Arbor's recycling please visit www.a2gov.org/recycle or arrange a tour at the Materials Recovery Facility by calling the MRF Education Center Coordinator at 734-794-6000 ext. 43118 or visiting www.a2gov.org/MRF. If you have a question about or would like to change the size of your recycling cart, please contact Recycle Ann Arbor, www.recycleannarbor.org.
America Recycles Day is held annually on Nov. 15 as a day of awareness about recycling. It is sponsored by Keep America Beautiful and local events are encouraged across the country. More information is available at www.americarecyclesday.org.
Nicole (Lowen) Berg is the MRF education center and special projects coordinator at the City of Ann Arbor. Nicole can be reached at nlowen@a2gov.org. Visit www.a2gov.org for more information on local environmental topics including recycling, composting, water conservation, and choices for green living.
Your World provides local environmental information to our community. Contributing partners include: Washtenaw County's Environmental Health Division; the nonprofit Recycle Ann Arbor; the City of Ann Arbor's Public Services Area, Natural Area Preservation, Systems Planning programs for Energy, Environmental Coordination, Solid Waste, Transportation, and Water Resources.