Posted on
Thu, Dec 1, 2011 : 3:26 p.m.
Help reduce your trash output with the Ann Arbor holiday waste checklist
By Nicole Berg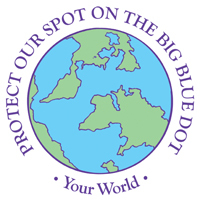 Between Thanksgiving and New Years, the average American will generate 25 percent more waste per week than during the rest of the year. To help residents reduce their holiday waste, and properly dispose of the waste generated, the City of Ann Arbor has released the "Ann Arbor Holiday Solid Waste Checklist."
First, make sure to put out your carts on the correct day. Trash and recycling will not be picked up on Monday, Dec. 26, 2011, or Monday, Jan. 2, 2012, due to holiday observances. Solid waste collections will be delayed one day both weeks and occur Tuesday through Saturday.
As festivities wind down, undecorated holiday trees may be dropped off — for free and 24 hours a day, seven days a week —in the parking lot adjacent to Recycle Ann Arbor's Drop-Off Station at 2950 E. Ellsworth starting Dec. 15 and continuing through Jan. 31, 2012. They can also be cut up, and placed in city compost carts to be picked up when compost collection resumes in mid-April. The city no longer provides curbside pick-up of holiday trees.
Much of your holiday waste can be recycled! Many holiday wrappings are recyclable, including flattened boxes, wrapping paper and greeting cards (without glitter or foil and no tissue paper). Single-family Ann Arbor residents can get rewards for holiday recycling by signing up for Recyclebank at www.recyclebank.com. Everyone can participate in Recyclebank's "Green Your Seasons" competition to earn rewards points and prizes.
The City of Ann Arbor provides even more "Holiday Waste Reduction Tips" on its website to help green your holiday season, such as reusing cards in placements or as gift tags. Consider giving an A2H2O refillable water bottle or full-sized shopping bag (that fits into a 2x4-inch pouch made with 99 percent recycled materials) this year — available for purchase at the Customer Service Center in Larcom City Hall; prices range from $1 to $5. Details and photos are posted online at www.a2gov.org/A2H2O.
A gift certificate for a gardener on could be a pass to the city-sponsored "Worm Bin Workshop," held on Saturday, Feb. 11 at the MRF Open House on 4150 Platt Road. The workshop presentation is free but a kit costs $25 and includes all of the materials needed to start a worm bin for composting (bin, worms, text book). Pre-register by emailing nlowen@a2gov.org or phoning 734-794-6000 ext. 43118.
Nicole (Lowen) Berg is the MRF education center and special projects coordinator at the City of Ann Arbor. Nicole can be reached at nlowen@a2gov.org. Visit www.a2gov.org for more information on local environmental topics including recycling, composting, water conservation, and choices for green living.
Your World provides local environmental information to our community. Contributing partners include: Washtenaw County's Environmental Health Division; the nonprofit Recycle Ann Arbor; the City of Ann Arbor's Public Services Area, Natural Area Preservation, Systems Planning programs for Energy, Environmental Coordination, Solid Waste, Transportation, and Water Resources.