Posted on
Mon, Dec 17, 2012 : 5:13 p.m.
Ann Arbor's 4 free Christmas tree drop-offs
By Nancy Stone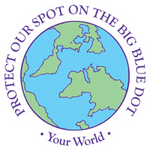 The
City of Ann Arbor
is providing four free drop-off locations for
undecorated Christmas trees
from Saturday, Dec. 15, 2012 through Thursday, Jan. 31, 2013.
1.Once again the parking lot adjacent to the Drop-off Station at 2950 E. Ellsworth near Platt Road will be available for 24/7 holiday evergreen tree drop-off.
Three park locations have been added this year to provide more local recycling options for city residents. These sites are available during normal park visitation hours from 6 a.m. to 10 p.m. The collected trees will be chipped on a weekly basis at the park sites. The park locations for Christmas tree drop-offs are:
2. West Park parking lot off Chapin near West Huron.
3. Gallup Boat Launch parking lot, on the southeast side of Geddes Road, near Huron River Drive.
4. Olson Park parking lot, 1515 Dhu Varren Road, near Pontiac Trail.
All tree stands, nails, ornaments, tinsel and plastic bags must be removed from the trees and discarded. The collected evergreens are chipped into mulch or composted. Any metal, glass or plastic ornaments left on the tree can ruin the processing equipment, harm the operators, and spoil the landscaping mulch. Since wreaths and evergreen roping are generally made with wire or plastic backing, these items should be placed inside trash carts.
On Friday, Feb. 1, all drop-off locations will be closed, and holiday evergreen trees must be cut, bundled and saved until the city's compost collection service resumes in April or be delivered to the Drop-Off Station, 2950 E. Ellsworth during normal operating hours, 8:30 a.m. to 6:30 p.m., Tuesday and Thursday, and 9 a.m. to 6 p.m. on Saturday. Ann Arbor residents may deliver their trees at no charge; others without a proof of residency will be assessed a small fee.
For 24-hour information on the city's solid waste services, phone 723-99-GREEN or view the city's website.
Your World provides local environmental information to our community. Contributing partners include: Washtenaw County's Environmental Health Division; the nonprofit Recycle Ann Arbor; the City of Ann Arbor's Public Services Area, Natural Area Preservation, and Systems Planning programs.
Nancy Stone is the Communications Liaison for Public Services at the City of Ann Arbor. She can be reached at nstone@a2gov.org. Visit www.a2gov.org for more information on local environmental topics including recycling, composting, water conservation, and choices for green living.