Posted on
Thu, Nov 17, 2011 : 2:34 p.m.
City of Ann Arbor solid waste collection will be delayed one day because of Thanksgiving holiday
By Nicole Berg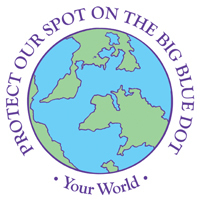 There will be no city trash, recycling, or compost collection services on Thanksgiving Day. The normal Thursday pickups will occur on Friday, and the normal Friday routes will be serviced on Saturday, Nov. 26, this week only.
The City of Ann Arbor Municipal Center at 301 E. Huron St. — including the Larcom City Hall and the 15th District Court in the Justice Center building — will be closed for the Thanksgiving holiday on Thursday, Nov. 24, and Friday, Nov. 25, 2011.
The Police Department front desk on the second floor of the Justice Center remains open to the public. Operations for 24-hour municipal response for water utilities, field operations, fire response, and emergency police services will continue to be provided around the clock.
The seasonal curbside pickups of compostable materials will end for the growing season on Friday, Dec. 16, 2011. Ann Arbor's compost collection is extended into December to provide an additional time to collect fall leaves and other yard debris that have been placed on lawn extensions in paper bags or compost carts or tied into brush bundles as described at www.a2gov.org/compost.
The city's curbside compost collection service will resume Monday, April 2, 2012. For 24-hour information on the city's solid waste services, please call 99-GREEN (734-994-7336) or consult the city's website at www.a2gov.org/recycle. The city's fall leaf management programs are posted at www.a2gov.org/leaves.
Nicole (Lowen) Berg is the MRF education center and special projects coordinator at the City of Ann Arbor. Nicole can be reached at nlowen@a2gov.org. Visit http://www.a2gov.org for more information on local environmental topics including recycling, composting, water conservation, and choices for green living.
Your World provides local environmental information to our community. Contributing partners include: Washtenaw County's Environmental Health Division; the nonprofit Recycle Ann Arbor; the City of Ann Arbor's Public Services Area, Natural Area Preservation, Systems Planning programs for Energy, Environmental Coordination, Solid Waste, Transportation, and Water Resources