Posted on
Wed, Dec 19, 2012 : 2:50 p.m.
Holiday schedules for City of Ann Arbor offices, services
By Nancy Stone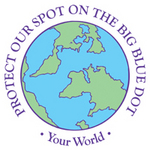 • The
City of Ann Arbor's
Municipal Center offices and the 15th District Court will close at noon on Monday, Dec. 24, and resume normal operations on Wednesday, Dec. 26. Likewise on the New Year's holiday, Larcom City Hall and the 15th District Court will close at noon on Monday, Dec. 31, and resume normal operations on Wednesday, Jan. 2, 2013.
• Safety services and utility operations will maintain 24-hour schedules.
• Trash and recycling will not be picked up on Tuesday, Dec. 25, 2012, or Tuesday, Jan. 1, 2013, due to the holidays. Solid waste collections will be delayed one day both weeks, and occur Wednesday through Saturday.
• Recycle Ann Arbor's Drop-off Station at 2950 E. Ellsworth will be closed on Christmas Day and New Year's Day.
Winter tax payments: Because city government offices close at noon on Monday, Dec. 31, winter tax payments will be accepted without penalty in the Customer Service Center at Larcom City Hall, 301 E. Huron St., through Wednesday, Jan. 2, 2013. (The Customer Service Center is open non-holiday weekdays between 8 a.m. and 5 p.m.)
This deadline will be honored for checks delivered before 8 a.m. Thursday, Jan. 3, 2013, into either of the city's two drop-off boxes. One drop box is located inside the north entrance lobby of Larcom City Hall, next to the East Ann Street surface parking lot. There is also a drive-up drop box located on East Ann Street, just past North Fifth Avenue.
The city will also honor mailed checks with Dec. 31, 2012, postmarks as proof of timely payment. Payment can be mailed to Dept. 77602, City of Ann Arbor Treasurer, P.O. Box 77000, Detroit, MI 48277-0602. As another option, tax payments may be made at several area banks or also made online via an e-check. Visit this Web page for important information to help ensure a successful online transaction.
Your World provides local environmental information to our community. Contributing partners include: Washtenaw County's Environmental Health Division; the nonprofit Recycle Ann Arbor; the City of Ann Arbor's Public Services Area, Natural Area Preservation, and Systems Planning programs.
Nancy Stone is the Communications Liaison for Public Services at the City of Ann Arbor. She can be reached at nstone@a2gov.org. Visit www.a2gov.org for more information on local environmental topics including recycling, composting, water conservation, and choices for green living.