Posted on
Sun, Aug 15, 2010 : 7 a.m.
How coffee impacts your hormones (good and bad)
By Chris Willitts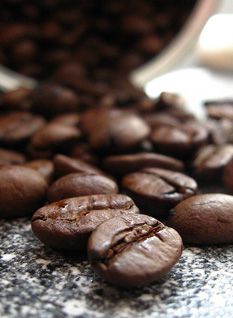 Doctors vali­date coffee's health benefits yet worry about its contribution to cardiovascu­lar disease, diabetes, and even cancer.

Coffee is more popular than ever, which contributes to its contradictory status.


In moderation, coffee poses minimal health risks for most people. In some cases, coffee even appears to be protective. But many North Ameri­cans now consume coffee in large quantities, which can significantly damage our neuroendocrineimmune system over the long term.


Caffeine is one of coffee's primary constituents with psychoactive activities. It's part of a group of substances collectively referred to as methylxanthines. These alkaloids are well known for their ability to increase cognitive abilities, improve energy, enhance well-being, and increase arousal and alertness.


We have posted a great article on our blog at Mindful Muscle that carefully explains the following related topics:


Caffeine and your brain
Caffeine and your hormones
Caffeine and your immune system
Effects on the metabolism
Effects on brain function and mood
~~~~~~~~
Chris is the founder of Mindful Muscle. You can find him on the top of a majestic mountain, legs crossed, eyes closed, and doing his part to elevate our collective consciousness. Otherwise, he's probably at one of the local gyms he frequents, taking his physical fitness to realms only a ninja assassin could relate to. Seriously though, you can contact him at chris(-@-)mindfulmuscle.com or his website: www.mindfulmuscle.com