Posted on
Mon, Dec 19, 2011 : 2:23 p.m.
Iraq: Was the war worth it?
By Wayne Baker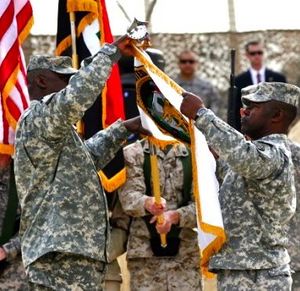 U.S. government photo in public domain
Editor's note: This post is part of a series by Dr. Baker on Our Values about core American values. The troops have pulled out of Iraq, and this week, Dr. Baker is discussing whether or not the benefits outweighed the costs.
It's finally over. The last American troops have pulled out of Iraq. All won't be home for the holidays — some are staying in Kuwait, just in case — but we are officially out of the war that started in March 2003.

Was it worth it?
The costs have been immense. In his December 17, 2001 weekly address, Obama summed up the human costs for Americans:
"For nearly nine years, our nation has been at war in Iraq. More than 1.5 million Americans have served there with honor, skill, and bravery. Tens of thousands have been wounded. Military families have sacrificed greatly — none more so than the families of those nearly 4,500 Americans who made the ultimate sacrifice. All of them — our troops, veterans, and their families — will always have the thanks of a grateful nation."
But there's also the human cost on the other side. More than 100,000 Iraqis lost their lives as well. And there's the financial cost of the war, probably more than $800 billion on the U.S. side.
Iraq is forever altered, and its fate is uncertain. We'll discuss this historic moment all week on OurValues.org.
To start, what's your answer to these basic questions:

Was the Iraq War worth it?

Was it worth the cost in lives and money?

Are we safer now?

Please add a comment below ….

AND, Connect with other OurValues readers via Facebook!
.
Originally published at www.OurValues.org, an online experiment in civil dialogue on American values.
Dr. Wayne E. Baker is a sociologist on the faculty of the University of Michigan Ross School of Business. Baker blogs daily at Our Values and can be reached at ourvaluesproject@gmail.com or on Facebook.