Posted on
Tue, Oct 2, 2012 : 2 p.m.
Last week for Ann Arborites to take the city's solid waste survey
By Nancy Stone
This is the last week for Ann Arbor residents to take an online survey on the city's five-year Solid Waste Management Plan Update by Oct. 5. The survey was also mailed to city residents in the fall WasteWatcher newsletter. All survey participants have the option to include their address and be eligible for three random drawings for a $50 gift certificate to a local restaurant or grocery store, iTunes or Ann Arbor Canoe Livery.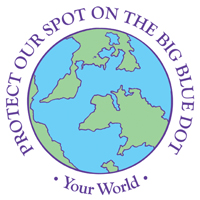 PLAN REVIEW: The
draft Solid Waste Management Plan Five-Year Update
is posted on the Web at
a2gov.org/recycle
and a printed copy is available for review at the Customer Service Center, Main floor, Larcom City Hall, 301 E. Huron, Ann Arbor, open non-holiday weekdays from 8 a.m.-5 p.m.. Please send your comments by Nov. 30 to Solid Waste Coordinator Tom McMurtrie, 734-794-6430 ext. 43707 or
tmcmurtrie@a2gov.org
.
After the survey is closed and tabulated, the Solid Waste Management Plan updating process has scheduled public forums and hearings. Please share your opinions and insights through any—or all—of the following formats.
INTERACTIVE PUBLIC REVIEW FORUMS. Two public meetings will provide an opportunity for small group discussion about key topics that have been outlined in the draft solid waste plan. All participants will be able to add comments and vote on the suggestions provided by the other discussion groups.
Thursday, Oct. 18, 6:30-8:30 p.m. Traverwood branch of the Ann Arbor District Library, 3333 Traverwood Drive (at Huron Parkway)
Tuesday, Oct. 30, 6:30-8:30 p.m. Community Television Network (CTN) studio, 2805 S. Industrial (between Stadium and Eisenhower). The draft Solid Waste Management Plan presentation and discussion group summaries will be taped for replay.
The discussion topics will involve city solid waste program and policy areas, such as: to provide easier disposal options for specific materials (e.g., fluorescent lights, electronics, toxics, construction debris); to increase recycling (accept more materials, provide collection points at public parks and events); to reduce waste (discourage or ban single-use plastic check-out bags, provide incentives for super recycler citizens, make recycling more attractive by charging for refuse collection or moving to biweekly refuse service); to expand composting (provide year-round pickups, promote compostable/recyclable carryout containers, pilot composting all plate scrapings, encourage home composting); to identify new directions for the Drop-Off Station (currently located at E. Ellsworth and Platt Roads); and other topics.
PUBLIC HEARINGS. A minimum of two sessions are tentatively scheduled for the Environmental Commission (Thurs., Dec, 6, 7 p.m.) and City Council (Mon., Dec. 10, 7 p.m.). Both meetings are held in Larcom City Hall, 301 E. Huron, Second Floor, Council Chambers. An advisory committee representing Ann Arbor residents, businesses, agencies, and the University of Michigan has been working with staff, City Council and environmental commissioners over the last year to update the Solid Waste Management Plan. The adopted plan will provide an outline of options to consider for implementation over the next five years. These suggestions will be identified as priorities to pursue as opportunities arise that are cost-effective, customer-friendly, and environmentally-responsible.
Nancy Stone is the Communications Liaison for Public Services at the City of Ann Arbor. She can be reached at nstone@a2gov.org. Visit www.a2gov.org for more information on local environmental topics including recycling, composting, water conservation, and choices for green living. Your World provides local environmental information to our community. Contributing partners include: Washtenaw County's Environmental Health Division; the nonprofit Recycle Ann Arbor; the City of Ann Arbor's Public Services Area, Natural Area Preservation, and Systems Planning programs.