Posted on
Tue, Jan 18, 2011 : 9:04 a.m.
New A2H2O water bottles and mapping option encourages Ann Arbor residents to drink tap water, reduce waste
By Nancy Stone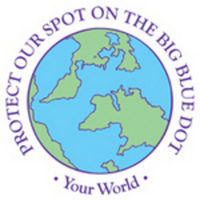 City of Ann Arbor residents and visitors are now able to help promote drinking tap water and reducing water bottle waste by sharing photos of "where in the world" they are using the city's specially-imprinted reusable water bottles. From Gallup Park to Greece, people can post their photos of
A2H2O water bottles
to a
Google-based Panoramio world map
linked to
www.a2gov.org/A2H2O
.
This effort to increase awareness of refilling water bottles with tap water is being launched in connection with the University of Michigan's LSA Winter 2011 Water Semester. A selection of various City of Ann Arbor A2H2O imprinted stainless steel and plastic water bottles and imprinted bottle-wraps are sold for $1-5 at the city's Customer Service Center, 220 E. Huron, open weekdays from 8 a.m. to 5 p.m. A special commemorative U-M LSA 2011 Water Semester A2H2O stainless steel water bottle will be available at many U-M campus water events this winter and is also being sold for $5 at the city's Customer Service Center, while supplies last. Details of A2H2O paraphernalia and the Web map project are posted online.
Steps for uploading photos on the A2H2O global Web map:
1. Go to www.panoramio.com and click on "Upload your photos."
2. Create a free account by selecting "Create account now."
3. Upload a photo and add a title and comment. Important: In the tag field, you must type "A2H2O" for your photo to show up in the worldwide A2H20 map. (Please note the "O" in A2H2O is the letter O, not the number zero.)
4. Click "Map this photo" and drop the red pointer in the appropriate location. Click "Save position" and then "Save."
5. Go to http://www.panoramio.com/map/?tag=a2h2o to see all A2H2O photos in a world map! It will take a few days for your picture to be displayed in the map. Panoramio reviews photos before posting them.
Disposable water bottles generate substantial waste. According to the Story of Bottled Water author Annie Leonard, a half-billion disposable water bottles are consumed in the U.S. — enough waste to circle the globe over five times each week. Millions of tons of carbon dioxide result from plastic water bottle manufacturing and disposal each year. The recycling industry's Container Recycling Institute reports that only 12 percent of America's water bottles are recycled, resulting in 840 bottles sent to landfills every second. The A2H2O bottle map demonstrates that consumers can do better! Refilling water bottles forgoes using disposable bottles and cuts down on unnecessary waste.
The City of Ann Arbor promotes refilling reusable water bottles with municipal tap water. Tap water is not only a bargain at less than a penny a gallon, but it is more stringently-regulated than commercially bottled water according to the American Waterworks Association. Using Panoramio, a free Google Web program, anyone can add photos of A2H2O bottles linked to a geographical location and contribute to the growing community of traveling reusable bottles! Please visit www.a2gov.org/A2H2O for full details and instructions on how to upload photographs to the Web. The A2H2O photos are posted online at http://www.panoramio.com/map/?tag=a2h2o.
Nancy Stone is the Communications Liaison for Public Services at the City of Ann Arbor. She can be reached at nstone@a2gov.org. Visit www.a2gov.org for more information on local environmental topics including recycling, composting, water conservation, and choices for green living.
Your World provides local environmental information to our community. Contributing partners include: Washtenaw County's Environmental Health Division; the nonprofit Recycle Ann Arbor; the City of Ann Arbor's Public Services Area, Natural Area Preservation, Systems Planning programs for Energy, Environmental Coordination, Solid Waste, Transportation, and Water Resources.