Posted on
Fri, Jul 2, 2010 : 7:30 a.m.
On-the-go snack ideas that are healthy (and taste good, too)
By Jes Reynolds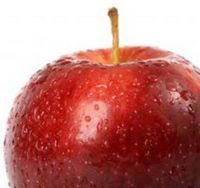 Eating healthy on the go is a challenge requiring good planning and creative ideas and snacks are an important part of daily
healthy meal plans
. Keep these healthy snacks in mind when your at the grocery store then incorporate them into your healthy eating plan as snacks that will keep your blood sugar stable and your huger satisfied throughout the day.
Low moisture, part-skim string cheese
You can find these in the cheese section of your local grocery store. I normally check the label to be sure fat content is below 3 grams and protein content is above 8 grams. String cheese, even the low fat kind, can seem like a special treat to those of us who don't eat cheese regularly.
Lunch box size apples
Lunch box size apples are a great stand alone food since they are all natural and supply a controlled number of calories. Not only that, apples offer healthy servings of both carbohydrates and fiber. The fiber slows the absorption of carbohydrates into the blood stream to control blood sugar levels.
Healthy Trail Mix
A healthy trail mix should consist of dried fruit, raw nuts, organic seeds and if you're anything like me, a few chocolate chips here and there (ok, maybe more than a few). Trail mix is all natural and offers a great blend of carbohydrates, protein, and fat. Watch out though, because it tends to be higher in fat and carbohydrate content. Blending trail mix with some fat free greek yogurt is a great way to get a balance between protein, carbs, fat and calcium too!
Kashi TLC granola bars & Kashi GOLEAN® Crunchy!
TLC® stands for Tasty Little Chewies. The bars are made with whole grains, sesame, roasted nuts, dried fruit, and honey. TLC bars are mostly a source of carbohydrates but they also include 4g of fiber and 5-7g of protein. GOLEAN® Crunchy! bars are designed to elicit the optimal glycemic response. They are made with slow release carbohydrates, protein, and fiber to help balance blood sugar. Both of these are carried at Busch's and other local grocery stores.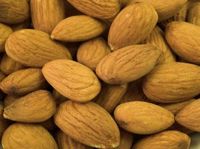 Almonds
When it comes to almonds, or any type of nut product such as peanut butter, almond butter, cashews, etc., the thing to remember is that while these products do have protein in them, they are comprised mostly of fat. It's ok to snack on them but remember to include them when considering your daily fat intake.
Carrots & Hummus
If you ask me, it's especially fun to eat carrots and hummus while driving. The entire experience provides it's own little adventure (at least for me) that goes a little like this:
"That scoop of Hummus almost dropped on my black pants"
"Shoot the bag of carrots just fell on the floor"
"I'm going to eat like five carrots at this next light"
"I guess I did end up dropping hummus, UG!"
FYI: when choosing hummus be sure to check the fat content as some brands are made with excessive amounts of Tahini. Tahini is made from ground sesame seeds and is used mostly in Middle Eastern cooking. A 1-ounce serving, which is equivalent to approximately 30 grams, has 16 grams of fat, 2 of which are saturated.
Jes Reynolds is an Ann Arbor Personal Trainer and the author of her own blog focused on teaching people how to get fitness results & healthy meal plans is part of that. Want to hear more about what Jes has to say about fitness? (YES, YOU DO!) Subscribe to Jes Reynolds by email! or contact Jes directly at: Jes@JesReynolds.com.