Posted on
Tue, Jul 13, 2010 : 6 a.m.
Recyclers: Be glad you live in Ann Arbor
By Jean Brown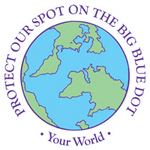 Recently I attended a four-day sporting event held at an outdoor sports park 25 miles south of
Chicago
. My intention was to enjoy a few days of vacation while watching family and friends compete. What I witnessed over the four days was a shocking abuse of resources and the environment.
This particular event is one of several held annually throughout the U.S., in which the top teams in the nation compete. It is comparable to the NFL, the NBA and the NHL, in that there are professional teams in numerous cities throughout the country. Hundreds of players participated, watched by thousands of spectators over the four days.
The athletes practice hard, play hard, and like any other athletes, need hydration. Hydration was provided in many forms: bottled water, Gatorade, carbonated beverages, and yes, even alcoholic beverages.
Americans throw away 2.5 million plastic bottles every hour, according to the Clean Air Council. We also throw away enough aluminum cans to rebuild our commercial air fleet every three months.
I never truly believed these statistics, or that Americans could be so environmentally irresponsible, until I had to wade through a sea of plastic bottles, aluminum cans and cardboard boxes while leaving the sports park at the end of each day's competition.
The trash cans were full of these materials, as well - in fact, from my eyeball assessment, 95 percent of the materials in trash cans could have been recycled.
To be fair, not all of the blame can be placed on the athletes, spectators and vendors. Throughout the approximately 100-acre facility, there was not one recycling cart, bin or container of any sort to be seen. Shame on the sports park, and shame on the event organizers.
I offer for comparison the Ann Arbor Art Fairs, which together attract a combined 500,000 attendees over the same period - four days. Recycling opportunities have traditionally been plentiful.
In 2008, more than 6,700 pounds of materials were recycled at the Ann Arbor Art Fairs, representing an estimated 60 percent waste recovery rate, according to Recycle Ann Arbor.
At this year's Ann Arbor Street Fair (aka The Original), there will be recycling carts placed at 50-foot intervals. Recycling stations will also be located throughout the rest of the art fairs. And, if history repeats itself, there will be no sea of recyclables littering the ground.
Here in Ann Arbor, where we have access to one of the most progressive curbside recycling programs in the U.S., it's easy to forget that many communities and rural areas are not nearly as environmentally proactive. The recent transition to single-stream recycling, with all materials going into one wheeled cart, raises the bar even higher.
If you are traveling this summer, consider being a recycling ambassador. When you return home, you will again be reminded of one of the many reasons to love living in Ann Arbor.
Jean Brown is the communications manager for Recycle Ann Arbor, and brought home all the bottles, cans and cardboard she could from Illinois. She can be reached at jbrown@recycleannarbor.org. Visit www.recycleannarbor.org for more information on easy and convenient recycling for the home and workplace.
Your World provides local environmental information to our community. Contributing partners include: Washtenaw County's Environmental Health Division; the nonprofit Recycle Ann Arbor; the City of Ann Arbor's Public Services Area, Natural Area Preservation, Systems Planning programs for Energy, Environmental Coordination, Solid Waste, Transportation, and Water Resources.