your world
Single-stream recycling has humorous, challenging results
Posted on Tue, Sep 14, 2010 : 6 a.m.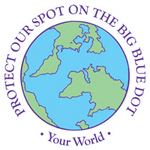 Ann Arbor is a great town to live in if you're enthusiastic about recycling and saving resources. There's the recently-upgraded curbside recycling program, the state's largest community recycling Drop-Off Station, the ReUse Center, a thriving freecycle.org community site, and numerous other options for reuse.

There's also a whole culture of folks that I'll affectionately dub the "super-recyclers." So far, I've never been anywhere that's had a higher concentration of super-recyclers than Ann Arbor. And that covers travels across four continents and too many countries to count.

Since the beginning of single-stream recycling in Ann Arbor, on July 5, Recycle Ann Arbor's drivers have been turning up some fairly odd things in the new, blue recycling carts.

According to Recycle Ann Arbor Curbside Supervisor Allen Kennedy, those odd things include televisions, cans of unopened food, plastic tarps, and even an electronic scale.

Back at the office, calls are coming in fast and furious with questions about just what exactly is -- and is not -- accepted in the single-stream recycling program.

In a nutshell, acceptable materials include plastic bottles and tubs (marked #1, 2, 4, 5, 6 and 7), glass, metal, paper, boxboard and cardboard. Everything must fit inside the cart, with the lid closed.

No televisions or other electronics, no plastic bags, no #3 plastics, no batteries, no motor oil, no yard waste, no compost, and no garbage.

That's right, no garbage. You might be surprised how many calls there have been from people who think that "single-stream"; means putting trash and recycling together into one cart!

There are also some restrictions on the size of individual items to be recycled. For example, a four-foot metal pipe might just barely fit into your recycling cart - especially if you have the large, 96-gallon size - but that size and strength of an item will most likely damage the recycling truck's internal workings.

If you have doubts about whether an item may be recycled curbside, it's best to give Recycle Ann Arbor a call before putting it in the cart, says Kennedy. If it's not accepted curbside, the customer service staff can offer alternatives.

And now for a word about cart-stuffing: if you regularly have too much recycling to fit into your cart with the lid closed, congratulations, you're doing your part to help the environment!

But you also may be glad to know that larger carts and/or additional carts are available from Recycle Ann Arbor. All of the materials inside the cart should fall out freely when the cart is lifted and tipped by the recycling truck. If materials, such as cardboard, are jammed in, there's no way to get them out when the cart is upside down, 15 feet in the air.

The response to the city's new single-stream recycling program has been overwhelmingly positive. Residents are happy that they can recycle more types of plastics, that they don't have to separate materials, and that they can roll one cart out to the curb, instead of carrying out two bins.

The bottom line: in a city that already had a great curbside recycling program, recycling just got even better!

Your World provides local environmental information to our community. Contributing partners include: Washtenaw County's Environmental Health Division; the nonprofit Recycle Ann Arbor; the City of Ann Arbor's Public Services Area, Natural Area Preservation, Systems Planning programs for Energy, Environmental Coordination, Solid Waste, Transportation, and Water Resources.