Posted on
Mon, Jan 9, 2012 : 2:45 p.m.
Public invited to 'Sustainable Ann Arbor' forums 2012
By Nicole Berg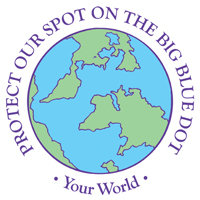 The City of Ann Arbor is collaborating with the Ann Arbor District Library to host a "Sustainable Ann Arbor" discussion series. This series will bring together University of Michigan faculty, representatives from community organizations, city commissioners, city staff, and the public to discuss local sustainability concepts and efforts — past, present and future. The series is organized around four theme areas.
This series will be held at 7 p.m. in the Ann Arbor District Main Library at 343 S. Fifth Ave. on the second Thursday of the month from January through April 2012.
Jan. 12, 2012 - Resource Management, including regional planning, natural areas, waste reduction, recycling, compost, urban forestry, water and air quality.
Feb. 9, 2012 - Land Use and Access, including transportation designs, infrastructure, land uses, built environments, and public spaces.
March 8, 2012 - Climate and Energy, including an overview of Ann Arbor's climate action plan, climate impacts, renewable and alternative energy, energy efficiency and conservation.
April 12, 2012 - Community, including housing, public safety, recreation, outreach, civic engagement, and stewardship of community resources.
Each program will include short presentations followed by a question and answer session. The ensuing discussions will help guide the city's sustainability planning efforts.
The Sustainable Ann Arbor Forums are part of the City of Ann Arbor's sustainability framework project. Ann Arbor's current sustainability framework efforts are funded by the Home Depot Foundation. More information on the sustainability framework and the Sustainable Ann Arbor Forums is available at www.a2gov.org/sustainability and on the State of Our Environment Report web page at www.a2gov.org/soe.
Nicole (Lowen) Berg is the MRF education center and special projects coordinator at the City of Ann Arbor. Nicole can be reached at nlowen@a2gov.org. Visit www.a2gov.org for more information on local environmental topics including recycling, composting, water conservation, and choices for green living.
Your World provides local environmental information to our community. Contributing partners include: Washtenaw County's Environmental Health Division; the nonprofit Recycle Ann Arbor; the City of Ann Arbor's Public Services Area, Natural Area Preservation, Systems Planning programs for Energy, Environmental Coordination, Solid Waste, Transportation, and Water Resources.