Posted on
Mon, Nov 7, 2011 : 4:30 p.m.
Waste services in Ann Arbor unaffected by Veterans Day observation
By Nicole Berg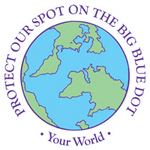 The
City of Ann Arbor's
trash, recycling, and compost collection programs will provide services without interruption on Veterans Day, Friday, Nov. 11, 2011. Ann Arbor's Municipal Center — including the Larcom City Hall offices and the 15th District Court — however, will be closed on the Friday holiday.
Information on solid waste collection on other holidays can be found on www.a2gov.org/recycle under "Holiday Collection Schedule." For 24-hour information on the city's solid waste services, please call 99-GREEN or consult the city's web site at www.a2gov.org/recycle.
Nicole (Lowen) Berg is the MRF education center and special projects coordinator at the City of Ann Arbor. Nicole can be reached at nlowen@a2gov.org. Visit http://www.a2gov.orgfor more information on local environmental topics including recycling, composting, water conservation, and choices for green living.
Your World provides local environmental information to our community. Contributing partners include: Washtenaw County's Environmental Health Division; the nonprofit Recycle Ann Arbor; the City of Ann Arbor's Public Services Area, Natural Area Preservation, Systems Planning programs for Energy, Environmental Coordination, Solid Waste, Transportation, and Water Resources.