Posted on
Sat, May 8, 2010 : 9:55 a.m.
Saving your pets' life in a poisoning emergency: the basics
By Lorrie Shaw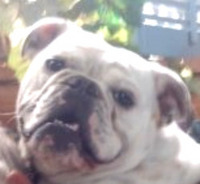 Anyone who has had a puppy or
dog
knows that most will eat pretty much anything. Dog food is never a problem. Neither are treats. Around our house and yard, our pets always find interesting things to pick up and eat, whether it be bugs, dirt or whatever. They are naturally curious about things. The first thing that they do is sniff, and in the mouth it goes. Most of the time, it's no big deal.
But, there are occasions when a situation could arise with poisoning. That's when a cool head, a pet first aid kit and some important telephone numbers can mean all the difference.
During my interview a few weeks ago with local vet, Dr. Amanda Critchfield, she not only touched on how to get the most out of your veterinary visits but also stressed the importance of being prepared in the event of a medical emergency, especially if it involves a poisoning.
It's a great idea to have on hand a pet emergency first aid kit, your primary vet's number, your local emergency veterinary clinic number (locally, Ann Arbor Animal Hospital) and the ASPCA's Poison Control Hotline 888-426-4435. The latter three should be posted in an easy to find place.
When you call the hotline, there is a $65 consultation fee that can be charged to your credit card. Dr. Critchfield, with Chelsea Animal Hospital, notes that a lot of people are put off by being charged $65 when calling the hotline. What you may not be aware of is that your primary and local emergency vets find it impossible to keep up on all of the chemicals, products, plants - and not to mention human prescription medication - that could be involved.
Additionally, there are many breeds and species of animal; all of these factors can affect a treatment course, too. When you call the hotline, you speak to a veterinary toxicologist. This highly trained individual has not only her background to draw from, but also a medical database, AnTox. This database also integrates a file that is started on your animal to coordinate a treatment plan, which in turn is immediately sent to your vet to follow through with. Ongoing communication is available between the toxicologist at the Animal Poison Control Center, (which handles roughly 375 cases per day) you and your vet to see the situation through.
Hopefully you never experience a medical emergency that involves poisoning. Being informed of the procedures and protocols before a situation arises is important, so take some time to read through the ASPCA's site to familiarize yourself with what you can do to start the process that could save your pet's life if you are ever faced with it.
Lorrie Shaw is a regular Pets Contributor to AnnArbor.com and owner of Professional Pet Sitting. She lives with her family that includes 3 pets in Dexter Twp. and can be found strolling local neighborhoods with various dogs on any given day. E-mail her at: ppsa2mi@gmail.com