Posted on
Mon, Mar 11, 2013 : 3:17 p.m.
Diamond Pet Foods expands recall on selected formulas of kitten and cat foods
By Lorrie Shaw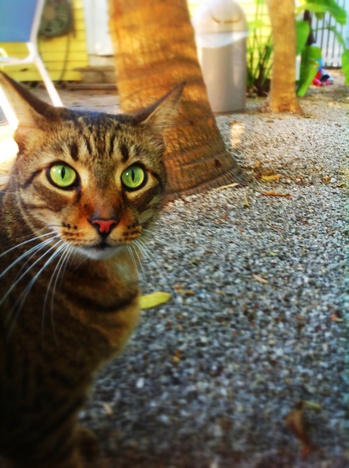 Lorrie Shaw | Contributor
One prominent pet food company has announced a pet food recall and in a press release by the Food and Drug Administration, additional information about the breadth of its reach has been clarified.
Originally, Diamond Pet Foods had recalled only their Premium Edge Kitten Formula, as quality control tests conducted by the company showed that the products may have a low level of thiamine (Vitamin B1).
A press release by the FDA indicates that limited production codes of several pet food formulas are now on the list, including Premium Edge Finicky Adult Cat Formula dry cat food, Premium Edge Senior Cat Hairball Management Formula dry cat food, Diamond Naturals Kitten Formula dry cat food and 4health All Life Stages Cat Formula dry cat food.
There have been no complaints regarding the low levels of thiamine levels, and no health problems have been reported.
Cats fed a diet for several weeks may be at risk for developing a thiamine deficiency.
Thiamine is essential for felines in maintaining normal nervous system function, and signs of thiamine deficiency displayed by an affected cat can be gastrointestinal or neurological in nature.
Early signs can include decreased appetite, salivation, vomiting and weight loss.
In cases that are more advanced, neurological signs can develop. These might include ventriflexion (bending towards the floor) of the neck, wobbly walking, falling, circling and even seizures.
Pet owners should contact their veterinarians immediately if a cat is displaying any of these symptoms. Prompt treatment is essential to reversing thiamine deficiency.
Click here for specific production code information, and for directives on what to do if you have purchased any of these affected products.
You can count on AnnArbor.com to have up-to-date information on pet product related recalls available. Click here to search our archives of previous recalls.
Lorrie Shaw leads the pets section for AnnArbor.com and owner of Professional Pet Sitting. Shoot her an email, contact her at 734-904-7279 or follow her adventures on Twitter.