Posted on
Mon, Oct 15, 2012 : 6 a.m.
Study indicates that viewing cute pet photos & videos could boost work performance
By Lorrie Shaw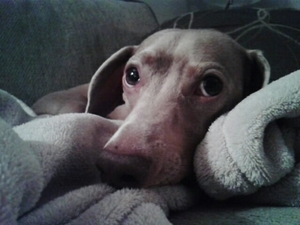 Lorrie Shaw | Contributor
There is no shortage of cute pet videos and
images floating around
the Internet. We know that all too well here on AnnArbor.com: plenty of readers are happy to not only share photos of their pets
on our weekly photo feature
, and judging from the comments, people love to see them.
And it makes sense. So often you'll hear people say that viewing adorable images gives them a much-needed boost.
A recent study out of Hiroshima University reinforces this idea - and it indicates that looking at photos of cute animals might even make us more productive.
They attribute it to "kawaii", a term used to describe a quality of cuteness in Japanese culture.
Hiroshi Nittono, Michiko Fukushima, Akihiro Yano and Hiroki Moriya were researchers conducting the study, which was published in PLOS One.
Citing the study:
Kawaii things not only make us happier, but also affect our behavior. This study shows that viewing cute things improves subsequent performance in tasks that require behavioral carefulness, possibly by narrowing the breadth of attentional focus. This effect is not specific to tasks related to caregiving or social interaction. For future applications, cute objects may be used as a facile emotion elicitor. Cute features not only make objects more user friendly and approachable, but also induce careful behavioral tendencies in the users, which is beneficial in specific situations, such as driving and office work.
Viewing images of baby animals not only induces happiness, but a sense of goodwill and friendliness toward others.
Increased happiness, productivity and goodwill are qualities that we can all benefit from, so could this be a way to improve workplace environments?
Lorrie Shaw leads the pets section for AnnArbor.com and owner of Professional Pet Sitting. Shoot her an email, contact her at 734-904-7279 or follow her adventures on Twitter.