Posted on
Thu, Feb 28, 2013 : 6 a.m.
DNA testing in mixed breed dogs not just a novelty; ability to save lives needs critical consideration
By Lorrie Shaw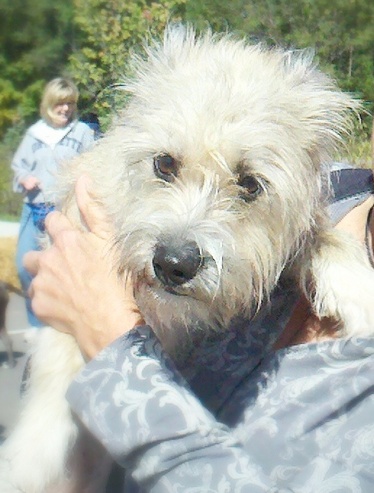 Lorrie Shaw | Contributor
So many of us have a
mixed breed dog
in our lives, and one question that we are asked is, "What breed are they?"
Sometimes, it'd be nice to know, right? There is a way to find out rather than taking an educated guess: run a DNA test.
I've been reluctant to write about DNA or genetic testing with canines since it became available several years ago and for good reason — the results have had a tendency to be unreliable.
Fast forward a few years, and the tests have become refined and more affordable.
Dr. Patty Khuly, DVM recently addressed the topic on Vetstreet.com and gave me a good reason to give this topic some more consideration, and it's beyond just trying to satisfy our curiosity about our pooches' ancestry.
These tests can be useful in addressing health or behavioral issues in our companion animals, based on genetics or breed.
But some dogs will greatly benefit from the testing and will, perhaps, have their life spared because of the clarity that the test can offer.
Dogs that bear a resemblance to a breed that has been at the core of much controversy — the pit bull — often get pulled into the fray of needless fear-mongering.
From breed bans and Breed Specific Legislation to policy exclusions on homeowner's insurance, dogs with parentage of breeds like the boxer and Boston terrier (and everything in between) have been stigmatized, even though they haven't exhibited the kind of behavior that would warrant a concern.
Yes, with dogs, looks can be everything, even the difference between life and death.
Conventionally, we humans have relied on a dog's appearance to offer a clue to their breed.
A dog's breed needs to be established for different reasons.
Veterinarians, when presented with a mixed breed dog, assign a breed for a lot of reasons — for the purpose of medical records, dog licenses and health certificates for travel.
Shelter staff need to try and ascertain a breed in an effort to have success in placing a pet in a permanent home.
The problem is that the approach of visually identifying a dog isn't always a terribly reliable way to establish parentage.
Why?
Humans make mistakes. Times are becoming more complicated. And further, the physical characteristics of many breeds have changed considerably — even become somewhat muddled — over the course of decades because of unscrupulous breeding practices. The latter can make it challenging for even the most seasoned professional get their guess correct.
A recent article by two veterinarians and an attorney addresses this idea.
In some municipalities, a dog wrongly identified as a pit bull can meet an untimely and unfair demise: they can be euthanized.
So, when the stakes are so high and with the current climate of distrust of some breeds, don't we owe it to these animals — regardless their situation — to be properly and fairly identified?
Because it is an emerging field, some of the companies that offer the DNA tests can seem a bit sketchy, as evidenced by the stories from some readers of The Bark in a recent article. Fortunately, as it turns out, there are plenty of good options out there as well.
(The dog in the photo is a Schnauzer/pit bull mix. The photo was taken at a Humane Society event last year.)
Lorrie Shaw leads the pets section for AnnArbor.com and owner of Professional Pet Sitting. Shoot her an email, contact her at 734-904-7279 or follow her adventures on Twitter.