Posted on
Wed, May 16, 2012 : 3:30 p.m.
FDA releases findings of investigation into Diamond pet food recall
By Lorrie Shaw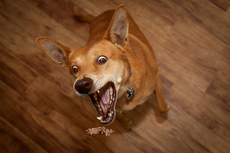 flickr photo by eschipul
A pet food recall that has had consumers buzzing in recent weeks because of its breadth prompted the Food and Drug Administration to conduct an investigation of the plant that all of the food was produced.
Diamond Pet Foods' plant, which produces pet food for several companies including Wellness, Kirkland, Canidae, Solid Gold and others, is located in Gaston, S.C. Previously, had been suspended and had resumed.
On Tuesday, the FDA released the findings of their inspection by way of a Form 483 Report.
The report was the result of a week-long inspection that began April 12 after an outbreak of human Salmonella infantis infection was traced to contaminated pet food.
The FDA has not released any information with regard to how many pets have been affected by the contaminated food.
According to the Centers for Disease Control, at least 15 people in nine states and one person in Canada had been confirmed infected with Salmonella from contact with the contaminated dry dog food or from contact with a pet that had eaten the tainted product as of May 11.
Salmonella infantis is rare, and typically only three or fewer cases are reported per month to PulseNet, according to the CDC.
To sum up the report, four main observations were made:


All reasonable precautions are not taken to ensure that production procedures do not contribute contamination from any source.


Failure to provide hand washing and hand sanitizing facilities at each location in the plant where needed.


Failure to maintain equipment, containers and utensils used to convey, hold, and store food in a manner that protects against contamination.


Failure to maintain equipment so as to facilitate cleaning of the equipment.


Click here to read the report in its entirety.
Salmonella is transmitted from animals to humans and humans to humans by the fecal oral route. The bacteria can be shed in the stool of pets for four to six weeks after infection. Infected pets may not have any obvious symptoms of illness. Because of that, it can be difficult to tell if your pet has Salmonella.
Here are some simple rules of thumb to prevent getting Salmonella from your pet:



Clean up after your pet. If you have a dog, use a plastic bag to pick up the stool, and clean up the stool while on walks or from the yard and dispose of the stool in a tightly sealed plastic bag. For cats, scoop the litter box daily and dispose of the stool in a tightly sealed plastic bag. After contact with an animal's fecal matter, wash your hands with soap and running water. (Abide by the "Happy Birthday Rule"!)


Wash your hands after feeding your pet (treats, too).


Wash your pet's bowls or foraging toys after each feeding. Regular washing of water bowls is good, too.


If you transfer your pet's kibble to a storage container, do not mix batches of food. Be sure to wash the container, rinsing and drying thoroughly before adding a new bag of food to it. Save the packaging (it has the valuable UPC and 'best by' information on it)!


Wipe down the area where your pet eats their food, and rinse well.


Using a mild bleach/dish washing detergent solution is a good idea, ensuring that you rinse thoroughly.


Click here to read the timeline on the recall and investigation.

Was your family affected by the recall? Take the poll.
Lorrie Shaw leads the pets section for AnnArbor.com and owner of Professional Pet Sitting. Shoot her an email, contact her at 734-904-7279 or follow her adventures on Twitter.