More Than Four Walls
Pets:

PMI Nutrition expands recall of pet foods to include formulas for horses, pocket pets and turtles

Posted on Thu, Jul 19, 2012 : 6 a.m.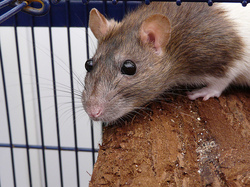 flickr photo by jackberry

Three Land O'Lakes subsidiaries recalled feed products, including an expansion of the recent PMI Nutrition International recall, due to the potential for elevated vitamin D levels.

Land O'Lakes recalled several products, including WellSolve W/C for horses.

PMI initially recalled some lots of its Mazuri and LabDiet feed products earlier this month as was reported here on AnnArbor.com.

It has been expanded to include some AquaMax feed products and additional Mazuri and LabDiet products.

The company has honed in on the issue that led to the elevated vitamin D levels, but because of the regulatory process, details cannot be released.

Elevated vitamin D levels can cause death or otherwise be harmful to animals and fish if fed for extended periods, and may result in lack of interest in eating, weight loss and even joint stiffness.

All of the products involved in the recalls were manufactured at a plant in Richmond, Ind., between April 2, 2012, and May 8, 2012.

The recalled PMI products were distributed throughout the United States and to other countries.

Click here to view the extensive list of recalled products that include formulas for guinea pigs, rodents, frogs, leaf eaters, waterfowl, mice, exotic birds, turtles and ornamental fish.

For questions or more information, consumers are urged to call PMI customer service at 1-855-863-0421, extension 224, from 8 a.m. to 4 p.m. Monday-Friday.

You can count on AnnArbor.com to offer up-to-date information on pet product related recalls. Search our archives of previous recalls here.