Pets:

Meet the AnnArbor.com pet of the week: Winnie, a Lab mix who has it all, especially maturity

Posted on Tue, Aug 7, 2012 : 6 a.m.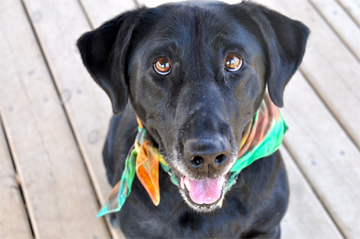 This 7-year-old Labrador Retriever mix is Winnie. Her family could no longer care for her so now she is at the Humane Society of Huron Valley waiting for a new home.
Winnie is really well-behaved, walks great on her leash and is house-trained also! She loves her tennis balls, and nothing makes her more happy than playing fetch, which she can do for hours on in if you let her. She might be a little mature, but Winnie is active and happy, so don't let her age fool you.
She will make a great companion dog. In fact, we are all very much in love with this lady and can't wait for the right family to make her a part of their pack. The days and the adventures you share with senior dogs are precious, and the love and joy you receive every day will make you glad you adopted an older dog. Winnie is waiting to meet you now.
HSHV is open seven days a week for adoption, starting at 11 a.m.
All pets available for adoption are spayed/neutered, up-to-date on their vaccinations, medically and behaviorally evaluated, and they have a microchip ID all included in their low adoption fee. Please make adoption your first option.
The Humane Society of Huron Valley, located in Ann Arbor, was awarded the "Best Large Animal Shelter in Michigan" by the Michigan Pet Fund Alliance, for the second time in a row this year, for saving the most lives. HSHV is an independent 501(c)(3) nonprofit organization and relies solely on donations from businesses and individuals to support our community programs.
HSHV is not affiliated with the Michigan Humane Society or any other humane organization. The mission of HSHV is to promote responsible and compassionate care of all animals in our community.