Posted on
Mon, Apr 11, 2011 : 9:20 a.m.
Online cancer resource now available to help pet owners and veterinarians
By Lorrie Shaw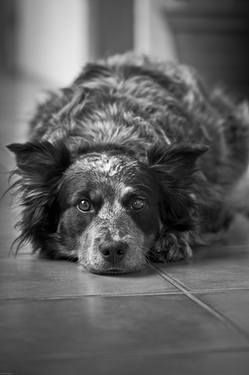 flickr photo courtesy of deansouglass
There's one word pet owners never want to hear come up in a conversation with their veterinarian: Cancer.
There are as many treatments for cancer as there are types and stages of the disease. It can be beyond confusing for pet owners to muddle through all of the information that they are given.
Now, a free website created by board-certified veterinary oncologists, vetCARES.com, offers pet owners information on treatment options, care and even printable handouts on different types of cancer. Another plus: A cancer dictionary that spells out medical terminology.
Dr. Beth Overley, DVM and Dr. Jennifer Baez, DVM, both board-certified veterinary oncologists created the site to help pet owners navigate through the process of diagnosis and treatment.
Offering an honest overview of topics, like quality of life issues, how nutrition plays a role in how cancer patients fare during treatment and understanding how pets exhibit pain, the resource is a powerful tool for pet owners.
Click here for more background on the site.

Lorrie Shaw is lead pets blogger for AnnArbor.com and has written about ways to keep your pets healthy. Follow her writing and pet-related adventures on Twitter @psa2 and contact her via e-mail.