Posted on
Thu, Dec 29, 2011 : 9:50 a.m.
Petrus Feed and Seed Stores Inc. voluntarily recalls dog food
By Lorrie Shaw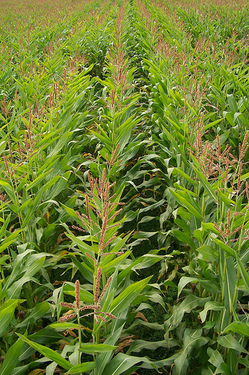 flickr photo by Cathy, Sam, Max and Mai
Petrus Feed and Seed Stores Inc. has announced a voluntary pet food recall because levels of aflatoxin, a naturally occurring byproduct from the growth of Aspergillus flavus in grain crops a that are higher than acceptable levels.
The affected product — dry kibble for dogs — was manufactured at Cargill's facility in Lecompte, La. plant between Dec. 1, 2010 and Dec. 1, 2011 and distributed in Alexandria, La.
Aflatoxin, according to the Centers for Disease Control, is a fungal toxin that commonly contaminates maize and other types of crops during production, harvest, storage or processing. Aflatoxin, a mycotoxin, has been known to affect the liver when consumed. No animal species are immune to the effects of the toxin. Click here to read more about aflatoxin.
The recall only applies to 21% Dog Food, packaged in 40-pound Petrus Feed bags with the following packaging date codes (lot numbers): 4K1011 through 4K1335.
According to the company, retailers have already been instructed to remove the brands and products included in the recall from store shelves. Consumers may return affected products to their place of purchase for a full refund.
No illnesses have been reported, according to a Food and Drug Administration press release. However, anyone with pets that have consumed this product and who suspects that a pet might have been affected should look for the following symptoms and contact a veterinarian immediately:

signs of sluggishness or lethargy


reluctance to eat


yellowish tint to the eyes or gums


blood in stool or diarrhea
Click here to learn more about the process of a pet food recall and the role of consumers, veterinarians and companies.
For more information, call 318-443-2259, Monday - Friday, 7:30 a.m.-5:30 p.m. and Saturday, 7:30 a.m.-1 p.m.
Lorrie Shaw is lead pets blogger for AnnArbor.com. Connect with her on Google+ and follow her daily pet adventures or email her directly.