Posted on
Fri, May 24, 2013 : 6 a.m.
Amtrak passengers may be able to bring pets aboard trains if proposed bill passes
By Lorrie Shaw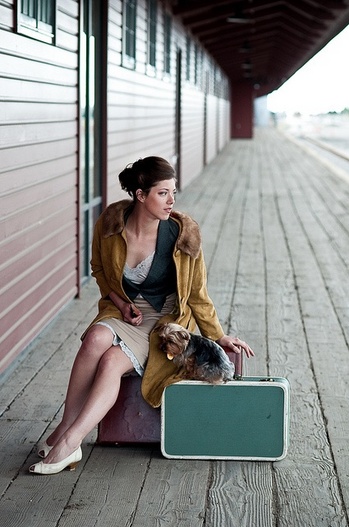 Flickr photo by Photo Co.
Train
travel has a certain quality that sets it apart from other forms of travel: you can see America from a very different vantage point than you would being behind the wheel yourself, or in the cramped seat of an aircraft.
For those with a penchant for wanderlust and a desire to include their pets may have another option: a bill introduced in Congress this week if passed, could enable them to take their pets along if they book their transportation on Amtrak.
Two members of the House of Representatives introduced legislation on Tuesday that would allow you, as a passenger, to travel with your domesticated cat or dog on Amtrak.
Currently, only service animals are allowed.
Rep. Jeff Denham, R-Calif., was one if the sponsors that introduced the bill.
"My dog, Lily, is a part of our family and travels with us to and from California all the time. If I can take her on a plane, why can't I travel with her on Amtrak, too? Allowing families to bring their animals with them will facilitate transportation and efficiency while also providing a much-needed source of revenue for Amtrak."
He added, "Those of us lucky enough to have pets are greatly blessed with their companionship. When traveling on Amtrak, families should be able to bring their pets along."
Trips that include pets would be limited to 750 miles or less, and additional fee would apply. One car of each train would be designated for passengers with pets.
How you feel about the prospect of pets being allowed on Amtrak?
Lorrie Shaw leads the pets section for AnnArbor.com. Connect with her on Google+ and follow her daily adventures as a professional pet sitter or email her directly.