Posted on
Fri, Jan 11, 2013 : 5:56 a.m.
Dog Grog, a non-alcoholic beer for dogs hits the nationwide market
By Lorrie Shaw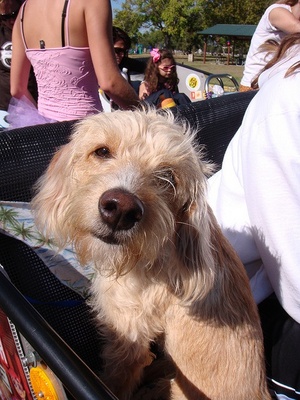 Flickr photo by Todd Dwyer
I hear a quite a few folks say that their dogs have a penchant for beer and that they need to be careful while enjoying their favorite brew.
It's no secret that beer and other alcohol-containing beverages pose a risk to canines. Ingesting it can lead to neurological depression, hypothermia (low body temperature), hypotension (low blood pressure), seizures — even respiratory failure.
Even by-products of the home brewing process can be dangerous to our furry friends, as I detailed earlier this year.
But one beer-loving dog owner from Bend, Oregon has created a healthy non-alcoholic brew just for pooches, and launched his company, Dawg Grog this past summer.
Daniel Keeton forged ahead with his idea and as he tells it, dogs can't get enough, including his own dog, Lola Jane.
"Bend is a dog-loving community and a beer-loving community," said Keeton.
"I wanted to marry those two together in some way."
This beer doesn't contain ingredients that you would expect: it includes low-sodium vegetable broth, water and spent grain from Boneyard Brewery, where he honed his craft.
"After a couple of years of trying recipes I came up with one that I am really happy with, and one that my dog is really happy with," he said.
The product can be enjoyed on its own, or as an enhancement poured over your pet's food.
Dog Grog is available in six-packs by shopping on the company's website.
Click here for more on Dog Grog.
Lorrie Shaw leads the pets section for AnnArbor.com. Catch her daily dog walking and pet sitting adventures or email her directly.