pets:

Pet Photo Friday is almost here - find out this week's theme!

Posted on Wed, May 16, 2012 : 5:59 a.m.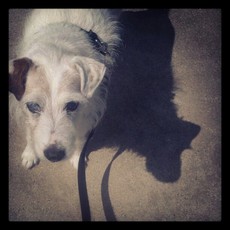 Lorrie Shaw | Contributor
As you'll see on any given week, pets are a big part of so many area resident's lives. We can tell this not just from the photos that are sent in each week for our weekly slideshow, but in the interaction that takes place in the comments section and ideas that form from great conversations as a result.
There is one topic that a special group of pet families share that always makes you stop and smile.
It's the stories that someone tells you about the cats that just suddenly appeared and started hanging around the house — and they end up becoming a very big part of the family.
Let's not forget about the dog that you see a photo of on social media sites — you know, the ones who need re-homing for one reason or another — and you can just tell from the photo that he is the one.
Why not share the story of how you and your pet came together so unexpectedly?
This week's theme for Pet Photo Friday: pets who came into your life at an unexpected time but changed you forever.
Any pet or animal in the family is welcome in the slideshow we feature each Friday.
In continuing our ongoing Friday Pet Photos feature, we invite you to email a photo of your pet to ppsa2mi@gmail.com, any time during the week.
Participating in this fun feature is easy — simply include your companion animal's name, age and city or township of residence in your email. Be sure that your photos are 1200 pixels wide and in .jpg format.
We put the week's photos into a slideshow, publish it and promote it each Friday here in the Pets section. Check out past slideshows here.