Posted on
Wed, Jan 16, 2013 : 6 a.m.
Two new breeds to compete at Westminster Dog Show in 2013
By Lorrie Shaw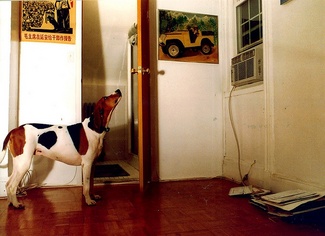 Flickr photo by JGNY
The American Kennel Club gets a lot of press each spring with the Westminster Dog Show, but a lot of activity also happens throughout the year.
From sanctioned activities to workshops and curation of recognized breeds, there's always something happening. And recently, the organization announced that a couple of new breeds will be debuting at Westminster this year —.the Treeing Walker Coonhound and the Russell Terrier.
The two new additions have been added to the organization's registry — which now stands at nearly 175.
When a new breed is considered for inclusion by the AKC, it does so if the breed shows adequate numbers and geographic distribution in the U.S. Also, a parent club needs to establish that there is a growing interest.
This year, you'll see the Treeing Walker Coonhound making its paces at the show. This intelligent breed, hence its name, is known for their tracking and treeing abilities. Developed from the Walker Foxhound, the Virginia Hound, and the English Foxhound, they have great endurance, like most breeds in their class.
Also, the Russell Terrier is small in stature — only 10 to 12 inches tall — and they possess a unique attribute: a chest that's small, oval in shape and compressible. It allows them to hunt easily below ground, navigating through tight spots and narrow tunnels.
You'll see these dogs and many others the AKC at the Westminster Kennel Club 137th Annual Dog Show, which takes place at Madison Square Garden on Feb. 11-12.
Click here for more on these newly welcomed breeds.
Lorrie Shaw is leads the pets section for AnnArbor.com. You can follow her daily pet adventures on Twitter and subscribe to AnnArbor.com's email newsletters.